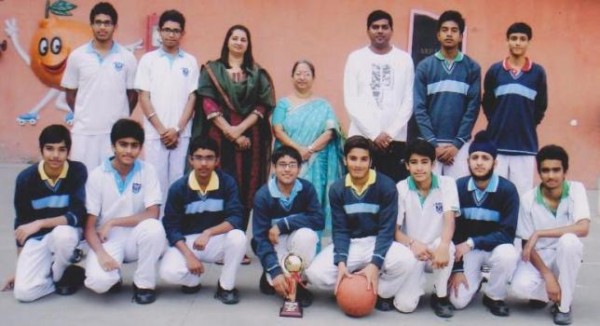 The Interschool Basket ball tournament proved to be a fertile ground for the hoopsters of CPS, WN. The U-17 boy's team sailed through their quarter final and semi-final matches to take on their hosts, DPS in the Final match. The CPS boys completely outshone the hosts in a one sided match to take home the trophy (59-4).
The team : Aditya Sheth, Sahil Bhure, Sarthak Gugnani, Rohan Shrivastav, Sudeep Ghosal, Shanu Agarwal, Shivam Madan, Mohit Humne, Navdeep Saini, Vishal Gurnani, Uddesh Chhajad, Rakesh Ramrakhyani. (Coach name: Manoj Rakshak)
Rubbing shoulder to shoulder with the boys, The U-14 and U-17 girls teams of CPS, WN proved their superiority in the Interschool Basket ball tournament hosted by Delhi Public School.
The U-17 girls team lifted the winner's Trophy after defeating Jain International School in the Semi-Final match (32-16) and the hosts DPS in the second and final match a 10 point victory.
In the U-14 category CPS, WN girls team reached the final after getting a walkover against jain International School. In the final match against DPS they conceded defeat by 12 points to be declared the runners up.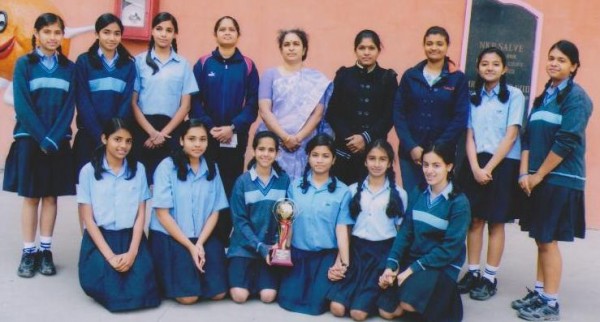 U-14 team : Kanak Parashar, Richa Saboo, Mansi Sanghvi, Gauri Damdoo, Lisa Thakkar, Janhavi jain, Mishika  Sanghvi, Charul kabra, Saloni Khandelwal, Aditi Dalvi.