Nagpur News: Mohammad Vali from Centre Point School, Katol Road defeated Jatin Inani from Centre Point Wardhaman Nagar acquiring first position in the Under-19 Lawn Championship by scoring 4-0, in the Inter-school Lawn-Tennis Nagpur Divisional Tournament which was organized at Officers Club on October 17, 2013.
In the U-19 girls final, Svikriti Mokha from Dharampeth Science claimed top honours by defeating Nirtika Patel from Centre Point School, Wardhaman Nagar by scoring 4-1.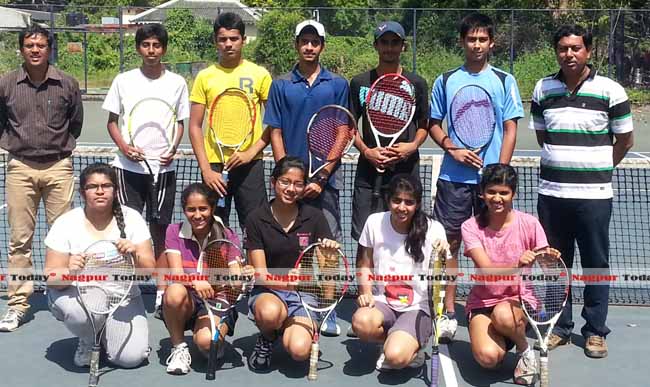 In the U-19 boys final, K.V Vaibhav (Modern School), Karan Kochar (Holyfaith School Hinganghat), Atharva Waghmare (Centre Point Wardhman), were in the 3rd, 4th, 5th positions respectively.
In the U-19 girls final, Shivangi Agarwal (CPS Wardhman Nagar), Snehal Muniyar (CPS Wardhaman Nagar), Krupa Vasani (Centre Point,Wardhaman Nagar), were adjudged 3rd, 4th, 5th respectively.
The U-19 boys and girl team has qualified for the State-level Under-19 Lawn Tennis championship. The organizers were DSO Officer Jaikumar Tembhre, DSO Supervisor Dr. Indrajit Basu.