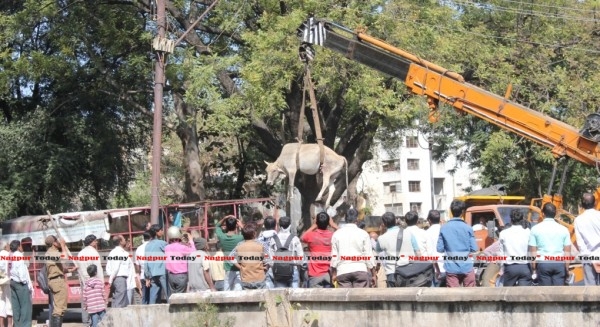 Nagpur Today: A cow fell into the canal (Nullah) on the intervening night of January 26 and January 27, 2014 morning.  Sources said that a vegetable vendor has started selling vegetables on the bridge over the Canal (Nullah) near University Library. This vegetable vendor throws the leftover, decayed and spoilt vegetables in the corner of the canal.
This cow which was probably eating the vegetables fell into the canal. The cow could not get up probably because she had broken her legs. Hearing her cries, the local people and residents complained to the NMC, which in turn summoned a crane and hoisted the injured cow out of the canal and was taken for treatment at the local veterinary hospital near Alankar Talkies.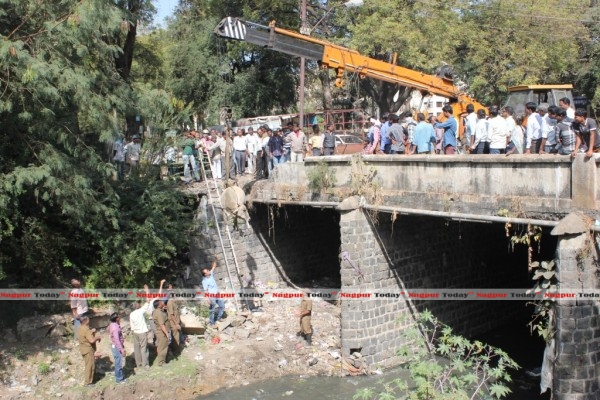 Who is blame for the cattle that roams around the city? Why do the people who rear the cattle leave them to feed themselves here and there? The fines collected by the Kanji House of NMC is very less which the owners pay easily and again the cattle are out on the streets.
The cattle cause many problems to pedestrians, road users, and traffic nuisance. What is the local authorities doing in this regard?