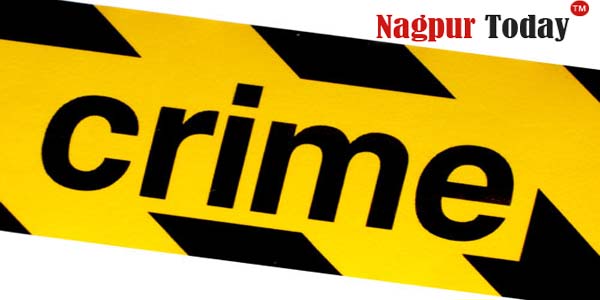 Nagpur News : Though thrown from around 50 feet high, a 17-year-old girl survived luckily when the branches of a tree acted as a savior to her. She battled for life for eleven days just to bring fore the murder plan of a couple having an illicit affair. The victim, Pinki Lilhare, a resident of Kanji House square, is still not out of danger but her statement before magistrate has landed the accused behind bars.
Madhuri Paunikar, 19-year-old married woman and Roshan Kuhikar, 20, were arrested by Pachpaoli police on Wednesday evening. Police are searching for the third unidentified accused who had helped the couple to kill her.
Pinki was thrown from the Mehendibagh over bridge near Vaishali Nagar on July 26 in the night. She told in her statement to police that Kuhikar had first covered her face with the scarf and had hit a stone on her head before throwing her down.
"Luckily, she first fell on the tree whose branches cushioned her from falling down directly. Had she been fallen directly with the speed, she would not survive," said Police Inspector Prakash Bele.
He informed that two youths standing nearby, below the bridge, saw the girl falling down and rushed her to nearby private hospital. She was referred to Indira Gandhi Government Medical College and Hospital (IGGMCH) where she remained unidentified for two days.
Bele told that her identity was known when her widow mother reported the missing complaint of her. "Her mother identified her but had no idea about the incident. Thus, we were waiting her to gain conscious," he said.
After eleven days of struggle, Pinki gained her senses on Tuesday and gave her statement to executive magistrate. Pachpaoli police booked Paunikar, Kuhikar and their third unidentified friend for attempt to murder.
Pinki was working with Paunikar and Kuhikar at a glass shop at Teen Nal square in Itwari. Paunikar joined in March while Kuhikar and Pinki worked since last year. Within a month, Paunikar and Kuhikar fell in love. Later, due to some differences and family problems, Paunikar married another man in July. However, still she continued the affair with Kuhikar.
Pinki told police that Paunikar and Kuhikar would skip work at the shop to spend time together and she would burdened with work. "She told that she had threatened them to contribute in work or else she will leak their affair to their employer and Paunikar's husband," told police.
On July 26, Kuhikar and Paunikar invited Pinki to have snacks together. "The couple took her on their bike to Rani Durgawati square for snacks and later took her to over bridge. Pinki told that while they were busy talking, an unidentified youth came near them. He holds her hands and Kuhikar covered her eyes with scarf, hit her on head. She collapsed and Kuhikar threw her down," told police.
Both the accused were arrested from their residence while police are still searching for the third accused.