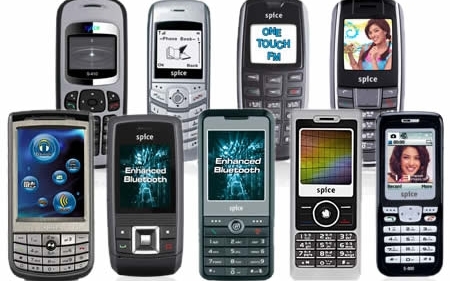 Nagpur News.
A young couple was arrested with 252 cell phones hidden in 28 small boxes from Itwari railway station on Wednesday morning. Ankush Chauhan, 21 and his wife Geeta has been arrested for allegedly possessing a big box having 28 small boxes in it.
"Each box had 9 cell phones in it. The cell phones are learnt to be of China made company. Stickers of the other expensive cell phones were also found. The phones have been seized and we are still interrogating the couple," said PSI Praveen Temburnekar who nabbed the couple on suspicion.
Temburnekar informed that he and his team were on platform checking duty when they found Chauhan and his wife resting at railway station with a big box. Initially, the couple tried to act innocent but were taken for interrogation when the box was checked and cell phones were found.
On further checking the couple, police found an expensive cell phone from them and cash Rs 3000. During interrogation, they told police that they had stolen the cell and cash.
"They have confessed that they have stolen a cell phone and cash Rs 3000 of a woman travelling in Howrah-Ahmedabad train on Wednesday. However, they are denying about the 252 cell phones found from them," said Temburnikar. He told that the couple seems to have married few months before. Chauhan claimed that he has bought the cell phones of china made company from Mumbai.
"He said that he would sell them in many villages but failed to show the bill or any related documents. He is also giving confusing answers about his family and business," told police.
The couple told police their modus operandi to target people busy in other works or asleep either at platform or in the train. Police informed that the couple seems to be petty thief's targeting cell phones and purse or wallets.
"We are trying to find out the seller from whom Chauhan has bought the cell phones. It has been suspected that the couple would sell China Made cell phones in expensive rates by applying the branded stickers on it," said police.