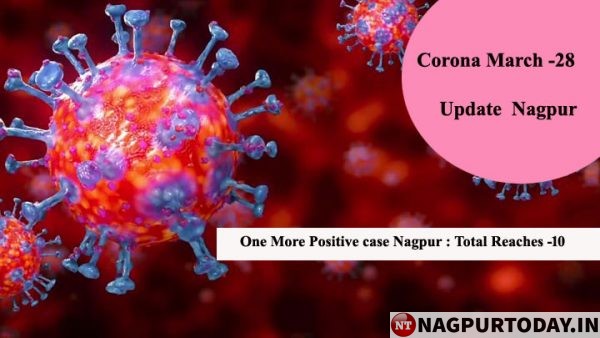 Nagpur: With one more of a family whose 5 members were tested positive on Thursday and Friday, the total number of Coronavirus cases in Nagpur has surged to 10. The patient has been identified as the close relative of 42-year-old man who returned from Delhi and tested positive on Thursday. Of the 10, one is already recovered and discharged from hospital.
Out of several samples of people, who had come in contact with a Corona Virus infected patient found in the city on Thursday, his three family members along with one house help have tested positive with novel Corona Virus (Covid-19) on Friday. Of these one has been cured and discharged from hospital on Thursday.
The samples of family members and close aide, who shared contact with the 42-year-old man who returned from Delhi earlier this month, were sent for tests on Thursday.
All the patients been admitted to isolation wards at Indira Gandhi Government Medical College and Hospital (IGMCH).