State top cop enlists measures for conduct of peaceful elections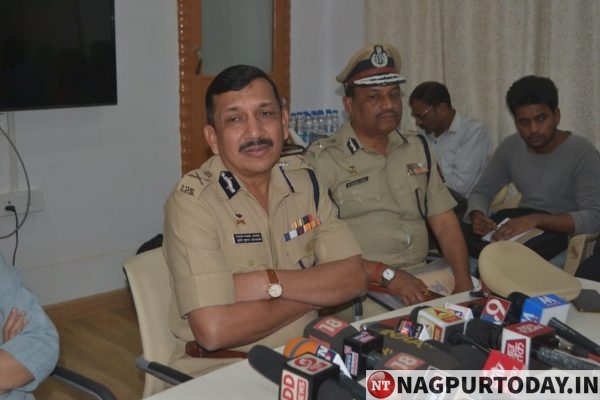 Nagpur: "People will not find a single downside in terms of efforts or intentions of police department in ensuring trouble-free Lok Sabha election to be conducted next month. The department will work to its full potential to implement guidelines set by the Election Commission. As a professional force, there is no scepticism when it comes to credibility of the police department and I can assure you that the election process will be executed in free and fair manner," declared Subodh Kumar Jaiswal, Director General of Police here on Tuesday.
Jaiswal was speaking at the press conference organized in Commissioner of Police Office in Sadar to discuss the various aspects involved in upcoming election. Commissioner of Police Dr Bhushankumar Upadhyay and Rashmi Shukla, Commissioner, SIT were also present on this occasion.
The DGP further mentioned that, he held a meeting earlier with the officials from nearby Range and Commissionerate and discussed various issues pertaining to the election.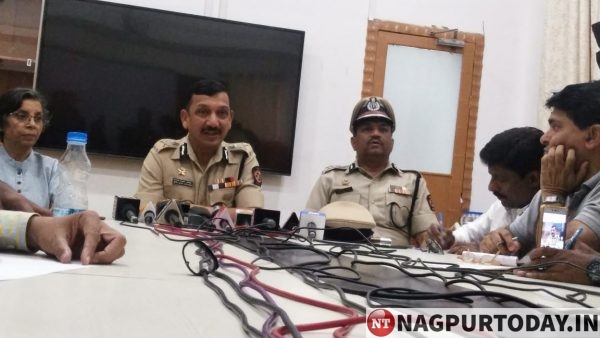 "In the meeting with the officials, we have discussed our plans for the respective polling days. With the limited time span till elections, we have also planned preventive and precautionary measures," DGP added.
Special plans for Gadchiroli
On executing incident-free election in Gadchiroli region, the DGP said that, "The police department has prepaid special plans for Gadchiroli. We have team of professionals who have been remotely serving in the region and thus have all previews to deal with any circumstance in the region. Along with it, I'll be sharing my personal experience with them."
CCTVs are the force-multipliers for police
CCTV cameras are the force multipliers for the police. There are more than 5,000 CCTV cameras installed in Mumbai which assist police to maintain law and order in the city with the help of Command Centre. "We are planning to give memorandum to the government seeking permission to install a Command Centre in each commissionerate.
Pulwana attack won't affect elections
Following the attack in Pulwana, police department has trained the officials accordingly to up their game under pressure situations. We have taken everything in count and planned and trained accordingly. I can assure you that, the Pulwana attack will not affect the election process.
Lack of manpower is an issue
The DGP also expressed his concern on shortage of manpower in police department during the election. "The official figures are yet to arrive regarding the deployment of the police officials. However lack of manpower is certainly an issue," said DGP.
DGP Jaiswal also addressed issues like misuse of money, adverse effects of social media and security of EVM machines on this occasion and assured to execute free and fair election with no drawbacks.
By Shubham Nagdeve