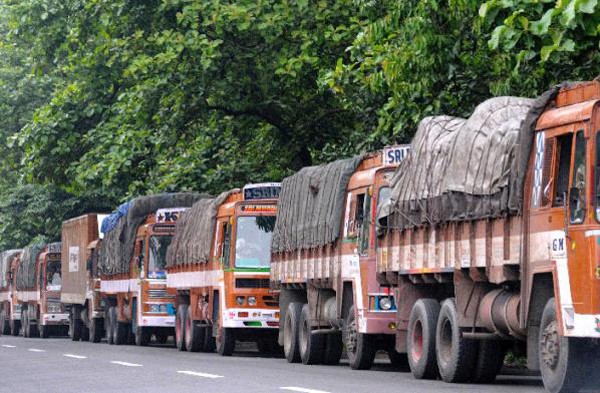 Nagpur: Continuing its action against the sand mafia which is leaving a big hole in the revenue pockets of the government, police and tehsil office have jointly seized 11 trucks ferrying sand without paying royalty. The loaded trucks were intercepted on Kharbi-Wathoda road. However the drivers and owners of some of the seized vehicles tried to create scene but the officials foiled their attempt. Special squad led by zonal DCP Nilesh Bharne, along with the staff of Nandanvan police station, had intercepted the trucks along with Tehsil officials.
While the 10 trucks were stopped, three others fled from the spot. It is learnt that all the trucks will be fined Rs2 lakh along with three times the rate of sand per brass seized.
Also, the accused will be booked for theft. Around 22 brass sand was seized during the raid. "Till the truck owners pay us the fine and also sign a Rs 2 lakh bond, we are obligated to keep their trucks as per a 2017 government resolution," added Borkar.
Cops have also nabbed a truck driver who was threatening the complainant. Meanwhile, the rural Tehsil office, with the help of police, raided four traders who were illegally stacking sand without paying government royalty. Tehsildar (rural) Mohan Tikle said, "We have seized around 41 brass on Friday, among which 16 belonged to the traders and the rest had no owner. All the seized sand will be auctioned soon.
Meanwhile, we have slapped a fine of around Rs 1.26 lakh on the traders who were selling the sand without royalty." It is the second major action by cops and Tehsil office against sand mafia in a week.