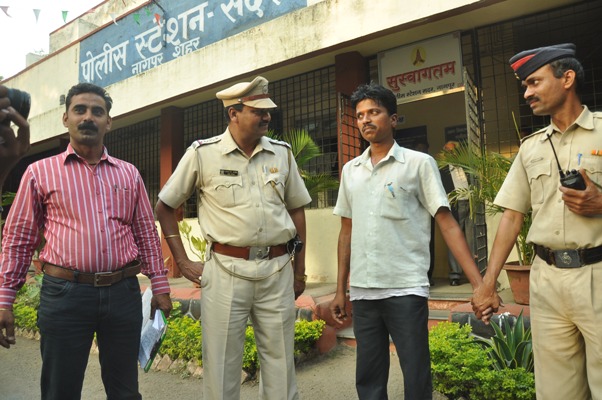 Nagpur News: Panic triggered at Akashwani square when amid police presence, a 31-year-old man from Beed, Maharastra attempt to suicide by pouring kerosene on Wednesday afternoon.  However, alert cops timely action prevented the suicide.
Pradeep Awsarmal was booked under attempt to suicide by Sadar police.
According to the police information, Awsarmal has come to city with his three friends who have been struggling to get their unpaid salary by the government offices. He works s a clerk in Malaria department at corporation's hospital in Beed.
He claimed that he hasn't got his salary from last ten months. His another friend who works with sanitary department claimed that the government has not paid him salary from last seven months while third one, who is a retired personnel alleged of not given his pension from past seven months.
On December 8, Awsarmal had sent a fax to Chief Minister's office in which he had mentioned of committing suicide during winter session if no assurances were made.
Police said that since last three days, cops have been searching for Aswarmal but failed. As city police were already alerted about Awsarmal's threatening, cops deployed at Akashwani square were keeping an eye on every passer-by. On Wednesday afternoon, before Awsarmal could lit the matchstick, police stopped him and took him to Sadar police station.