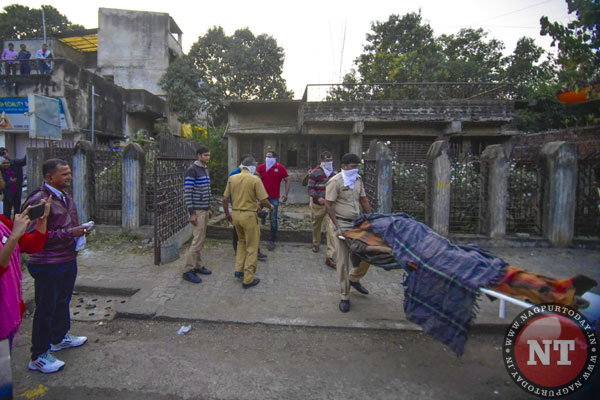 Nagpur: The police department on Wednesday performed the last rites of the deceased siblings, whose decomposed bodies were found on Tuesday at their 'haunted' house on West High Court Road near Tatya Tope Chowk.
The bodies of Mohanlal Otwani and his sister Shanta Kaur were found in a decomposed condition, along with a dead dog, at their house on the prime location. Police performed their last rites as no relatives of the deceased came to claim the bodies.
The cops have even tried to track down the relatives of the deceased through their bank transactions and contact numbers. However, police have failed to trace anybody till now. Several social workers and community leaders too tried to find out any distinct relatives of the duo, but in vain.
Locals have already said that the family never interacted with anyone outside. In the meantime, the cops have seized the house registered in the name of Mohanlal. The cops will now carry out a detailed panchama of the spot.
On Wednesday, post mortem of Mohanlal and Shanta was carried out at Government Medical College and Hospital (GMCH). Even though the cops believe that the duo died of natural causes, suspicion lingers about the death of siblings as well as the dog.