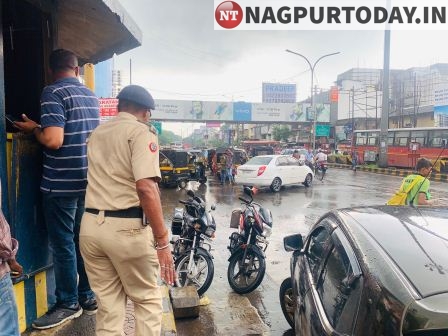 Nagpur: With the amended Motor Vehicles Act coming into force from September 1, 2019, the traffic policemen in city got themselves activated and started penalizing the offenders in haste. However, what has left the commuters red-faced is the fact that instead of streamlining and controlling the traffic which is their primary role, the cops can be seen on every square busy apprehending/catching errant two-wheeler riders who have not worn helmets. Once caught, they demand the documents and try to fine them for all violations including not wearing helmet, not having insurance renewed, not having a PUC certificate etc.
Auto-rickshaw menace
The auto menace on the stretch of road from University Library to Rani Jhansi Square is rampant. The erring and rude auto-rickshaw drivers blatantly keep soliciting passengers parking their auto-rickshaws in three rows next to the other blocking the smooth flow of the vehicular movement on the busy road. The same can be observed at Variety Square too. It is not that the traffic police officers are not present on the spot. Even when they are present in large numbers, the menace of auto-rickshaw drivers continues with impunity. The personnel of the Traffic Department seem to be turning a Nelson's eye to this menace. The reasons could be many and very obvious.
When this reporter pointed this out, they just whistled and shouted at them and the auto-rickshaw drivers moved. However, the impact lasted less than five minutes and they were back to square one. Apart from catching the errant two-wheeler riders, if the cops can be more pro-active in controlling the menace of the auto-rickshaw drivers, it would certainly be appreciated.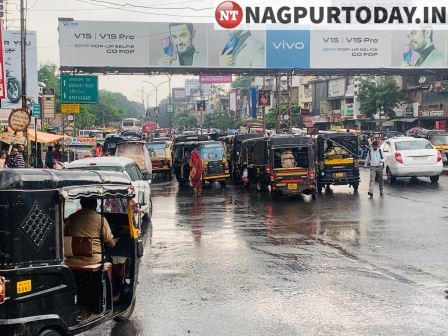 Traffic Department 'fears' four-wheeler owners:
Another menace is that of four-wheeler users. They park their cars and big and fancy SUVs as and where they want with abject disregard for other road users. Even when honked, the drivers/owners seem to turn deaf ear and continue to wait for their passengers.
Even when this was pointed to the former DCP of traffic department, it yielded no results. A look at the stretch of road from Laxmi Bhavan Square to Ram Nagar Square will reveal the facts. While there are 8-9 traffic policemen on duty at Law College Square and Shankar Nagar Square, they do not want to ensure that this stretch is free from traffic jams. So it is easy to surmise that the Traffic cops are "afraid" of penalizing four-wheeler owners and drivers. On any day, it takes about 20 minutes to move on this stretch of the road. On weekends it could be as much as 30-35 minutes. Four-wheeler owners and drivers park their vehicles with total disregard to the discomfort and problems other road users have to undergo while plying on this road.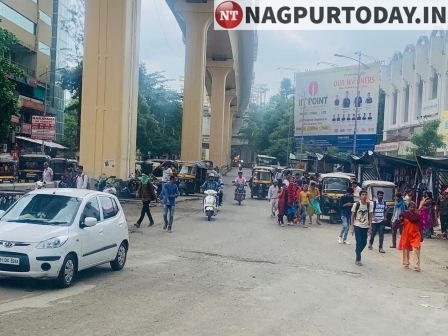 When it is repeatedly pointed out, some traffic policemen come once a month and penalize a few gullible four-wheeler owner or driver with jammers. That is all. The scenario on narrow stretch between Coffee House Square and Shankar Nagar Square with big business establishments too is the same and one has to really maneuverer their two-wheeler or four-wheeler to reach their destination with lot of hardships.
Can the traffic department play its primary role of ensuring a smooth motorable road for all users by regulating and controlling the traffic, ensuring no-parking on certain stretches of road, penalizing all errant traffic violators irrespective of whether it is two-wheeler or four-wheeler.