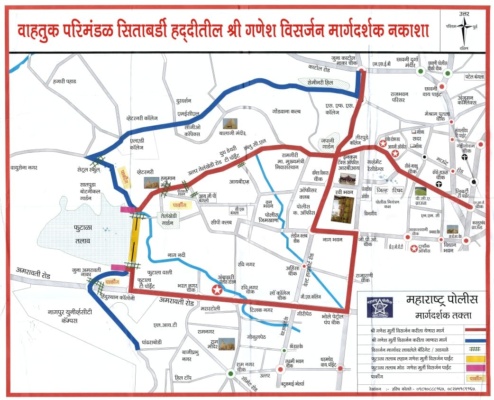 Nagpur: With Visarjan (immersion) 48 hours away, city police have geared up to ensure the event passes off peacefully and without hassles for the thousands and thousands of devotees who would throng artificial ponds and major lakes to accord grand farewell to Lord Ganesh at the culmination of 10-day Ganeshotsav on Sunday, September 23.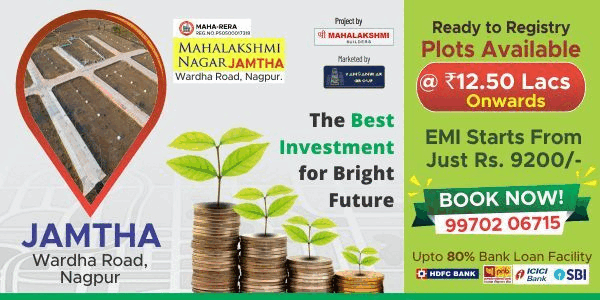 In a notification issued by Joint Commissioner of Police Ravindra Kadam, vehicular traffic on roads leading to Futala Lake, Gandhisagar, Naik Talao, Sakkardara Talao, Sonegaon Lake, Koradi Lake, Mahadeo Ghat, Kamptee, Binaki Mangalwari Talao, Kalamna Talao and Kalamna Khadan as well as artificial tanks placed at number of places across the city will be diverted or regulated for free movement of devotees carrying idols of Bappa. A map of the traffic movement has also been issued. Several voluntary organisations, NGOs, Nagpur Municipal Corporation have made elaborate arrangements for eco-friendly immersion of idols.
It is for the first time, the traffic police will be using mobile Command Control Centre (CCC) to monitor the crowds at Futala Lake during the visarjan. A posse of over 600 traffic cops will be deployed on the roads leading to Futala Lake to ensure a smooth movement of the processions. Over 50 CCTV cameras will also be used by the cops to keep a close watch on every activity. Moreover, Nagpur cops will take the help of drone cameras to keep an eye on all immersion points. Top police officials reviewed the preparations.
Eco-friendly visarjan:
Eco-friendly Ganesh Visarjan has been talk of the town due to adverse effect on the water bodies. In order to protect the city's Futala Lake and other water bodies from pollution being caused by idol immersion and nirmalya dumping, the Nagpur Municipal Corporation has set up eight artificial tanks at Air Force side of Futara Lake. The civic body has also roped in two NGOs — Green Vigil Foundation and Rotary Club.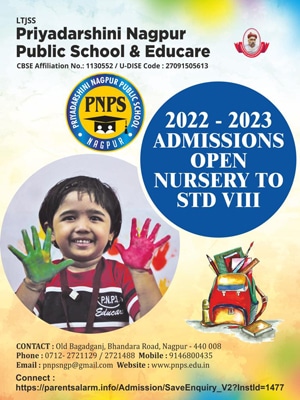 Surbhi Jaiswal, team leader of Green Vigil Foundation said, eight years back devotees were not even ready to handover nirmalya but now, they not only hand over nirmalya but are ready to immerse even clay idols in artificial tanks. The whole perception about idol immersion is changing, which is a very positive sign, she added.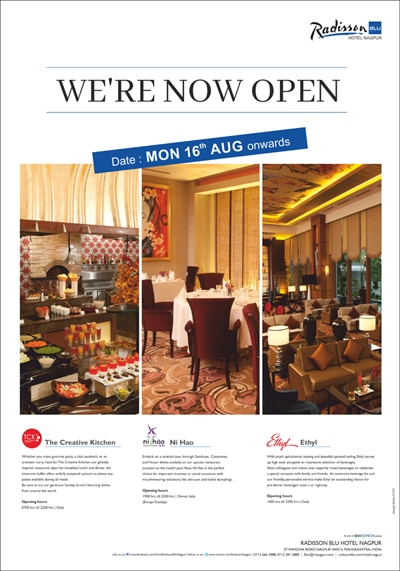 As per the figures compiled by Green Vigil Foundation, out of 1436 total idols immersed by the 7th day, 1413 were immersed in artificial tanks at Air Force side of Futala. As the figure shows, one end of Futala is safe with the assistance of volunteers of the NGO. However, the scenario is completely different at the other end.
While showing his despair, founder of Green Vigil Foundation, Kaustav Chatterjee lamented, "We are winning the fight however losing the battle. Being appointed on Air Force side, we have managed to convince people for artificial immersion, but with no assistance from Amravati end and Futala Chowpatty, aquatic life could face severe problems."
On immersion of POP idols, he explained, "This year there is hardly any red mark on POP idols, which makes it very difficult for the devotees to differentiate between clay and POP idols. Many of them have purchased POP idols, which they have been told made up of clay by sellers."
While explaining the adverse effect of POP idols, he mentioned POP idols are non biodegradable, thus do not get dissolved and remain in water body for longer period and the paint used contains heavy metals like cadmium, chromium, lead, mercury etc injurious to health of aquatic species. Toxic paints used in making the idols from a thin layer on the surface of water restricting oxygen diffusion, resulting in diminished concentration of dissolved oxygen in water.