Nagpur: In a major action, Crime Branch police foiled an imminent dacoity on a petrol pump and arrested a gang of seven robbers. Cops have seized three Mauser pistols, knife, a car and other material to be used in the dacoity. A member of the gang managed to escape police net and is now a subject of manhunt.
Crime Branch sleuths received a tip off that eight suspicious persons had gathered on Bhandara Road around 3 pm on Monday, June 5, in a car. Acting swiftly, a team of cops reached the spot and confronted the gang. As the gang members fumbled and failed to answer as to why they had assembled at the spot, cops frisked them. Upon frisking, cops recovered three Mauser pistols, a knife, mobile phones etc from the gang. The pistols and other material including the car (MH-31/CR 8728) have been seized.
The accused gang members have been identified as Vikas Motiram Jagtap (35), Shubham Ramesh Bondre (21), both native of Hinganghat, Wardha, Akash Baban Suklal (20), Sudarshan Raju Kinake (19), Ashok Ramhari Dhoi (23), Sheikh Navshad Abdul Barhat (23), all residents of Wardha, Ravisingh Rajendrasingh Kushwah (23), native of Bajrangpur, MP. The eighth accused who is absconding is Nilesh Navalkhede of Hinganghat, Wardha District. Intense interrogation of the accused revealed they were planning robbery on a petrol pump.
Nandanvan Woman API Chavan, on the basis of a complaint lodged by NPC Rajesh of Crime Branch, has booked all the 8 members of the gang under Sections 399, 402, 34 of the IPC read with Sub-Section 4/25 of Arms Act and 135 of Mumbai Police Act and placed seven accused under arrest. Search is on for the absconding accused.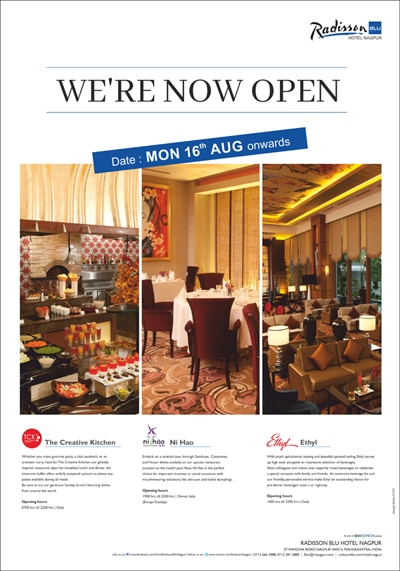 Another robbery foiled:
In similar action, Crime Branch arrested three members of a gang who were planning dacoity in Tehsil area on late night of Monday. Two other accused escaped the dragnet and are being searched.
The 5-member gang had assembled in the open ground in front of Hazrat Bagdadi Shaha Dargah in Guards Line around in the dead of night on Monday. Upon receiving information about the gang, Crime Branch personnel rushed to the spot and surrounded the gang that was planning a robbery in the area. Cops immediately detained the accused Ajay Keshav Dhakate (42), resident of Pachpaoli, near Lashkaribagh Garden, Bhagatram Narsu Tekankar, Anil Sahasram Kadve, both natives of Chhindwara District. Two other accused Lucky Bhurya Jain of Ganga Jamuna, Itwari and Pramod Kalya of Bhadrawati managed to flee the spot. Cops have seized a sword, knife, wooden stick from the accused.
Tahsil PSI Dhondge, on the basis of a complaint lodged by API Gokul Suryavanshi of Crime Branch, booked the five accused under Section 399 of the IPC read with Sub-Section 4/25 of Arms Act and 135 of Mumbai Police Act and arrested Ajay Keshav Dhakate, Bhagatram Narsu Tekankar, and Anil Sahasram Kadve. Search to nab two other accused is on.