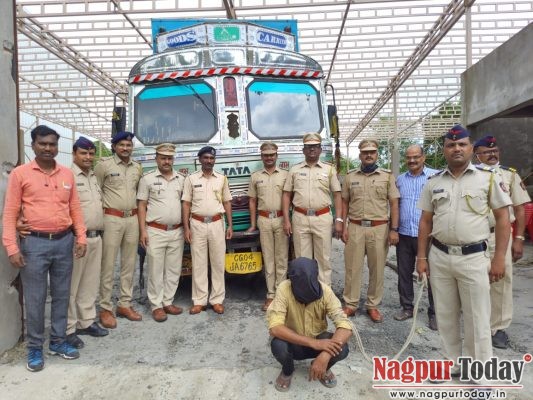 Nagpur: A truck thief accused in 32 theft cases was arrested by Pardi police and recovered a stolen truck from his possession. The accused was identified as Sanjay Govind Dhane (50), a residen tof Plot No. 259, Tarsa, Ramtek.
According to police, Dhane is a notorious truck thief and officially involved in 32 thefts of trucks and other vehicle from Nagpur and other district. Recently, he had stolen a truck of Hariprasad KhayalsinghYadav when it was parked on service road in Kapsi pardi area.
During investigation of the case, the police zeroed in on Dhane and nabbed him from Ramtek area. Under the guidance of DCP Zone V Neelotpal, the arrest was made by PI Manohar Kotnake, API Maruti Shelke, PSIs Sharad Shipane, Deepak Mahadik, ASI Surendra Tiwari and others.