Nagpur: In a Judgment that is slated to have far reaching consequences, the Maharashtra State Consumer Disputes Redressal Commission, Circuit Bench At Nagpur dismissed the plea of complainant Anil Choudhary who made brazen allegations of Medical Negligence against a very senior and reputed Plastic surgeon. The case had sent the medical fraternity of Nagpur in a tizzy as such malicious allegations could bully any medical professional.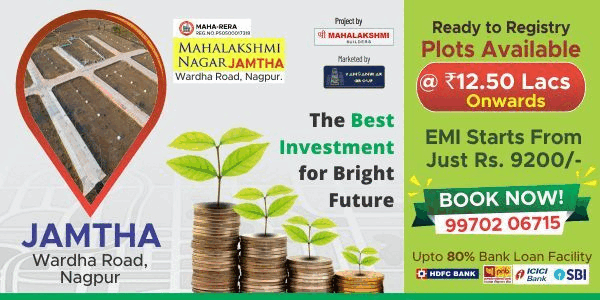 The complainant had suffered a severe road accident in 2001 and he was extremely critical having suffered life threatening injuries and multiple facial fractures. After preliminary treatment, he was admitted to the Nagpur Nagrik Hospital. The hospital roped in Nagpur's leading Plastic Surgeon, Dr. Vinay Saoji who is widely respected and experienced. Since the Jaws of the complainant had multiple and complex fractures involving maxilla and mandible, the doctor using his best of skills treated him and gave him the best possible treatment. On the contrary, complainant Anil himself was grossly negligent in following the advice of his treating doctors and thus he was responsible for the results that were allegedly below his expectations.
With such grievance, the patient firstly moved the Consumer Forum with a tall claim alleging medical negligence by the doctor as well as the hospital. The said complaint was originally dismissed by the forum way back in 2006. Being dissatisfied with the said Judgment, the complainant preferred appeal before the State Commission and dragged the matter for an entire decade by holding back the record and papers in the matter. Only on directions of the appellate commission, the complainant filed them on record.
Advocate Aakash Gupta, representing the Plastic Surgeon, relied upon landmark judgments of the Supreme court and the famous "Bolam Case" that is an English tort law case which lays down the typical rule for assessing the appropriate standard of reasonable care in negligence cases involving skilled professionals- doctors.
Delivering the verdict for the Bench, Retired Justice A.P. Bhangale & Member Sawarkar held that the claims made by the complainant alleging Medical Negligence against leading Plastic Surgeon Dr. Vinay Saoji were wholly unsupported by any expert evidence. On the Contrary, on the basis of evidence on record and the papers of the Hospital produced by the patient, the commission proceeded to held that the complainant himself repeatedly disregarded the medical advice and removed wires planted to secure his broken Jaws apart from failing to maintain proper oral hygiene and recommended liquid diet. Said negligence of the patient itself was the cause of mal union of his Jaws.
The appellate commission not only heavily relied upon the Supreme Court Rulings but aptly reproduced the observations in the Judgment- "It is our bounden duty and obligation of the civil society to ensure that the medical professionals are not unnecessary harassed or humiliated so that they can perform their professional duties without fear and apprehension."
-Rajeev Ranjan Kushwaha (rajeev.nagpurtoday@gmail.com)