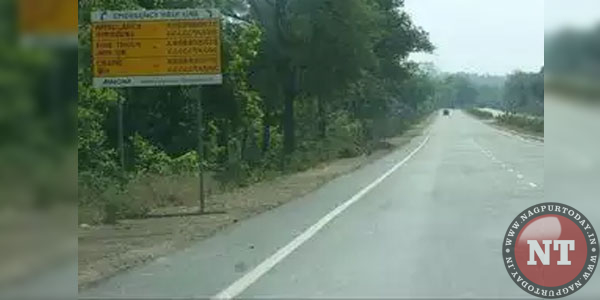 Nagpur: Dealing a big respite to the commuters between Nagpur and Kanhan who have been ruing about the dilapidated condition of road on the said stretch, Nagpur bench of Bombay High Court has directed the National Highway Authority of India to complete the widening and concretization of the same within six months. The move would also benefit the local residents of Kamptee and Kanhan, The said stretch falls under NH 44.
A division bench of justices Bhushan Gavai and Rohit Deo also asked NHAI to complete a railway under bridge (RUB) at Uppalwadi, a component of this road, in nine months. NHAI regional officer M Chandrashekhar was present in the court and assisted it when the verdict was being pronounced. Petitioner Chandrabhan Singh and three others had challenged NHAI and Kanhan Municipal Council's move to remove encroachments in the way of road widening, through counsel Shreerang Bhandarkar. As NHAI issued notices for eviction of illegal houses, the petitioner approached the judiciary praying for a stay on their action.
Another plea was filed by Shivshankar Halmare and others through counsels Tushar Mandlekar and Rohan Malviya, challenging NHAI's notice to them for eviction for proposed widening. The judges directed district collector to ask the tehsil Inspector of Land Records to earmark encroachments on both sides of the road and issue notice to encroachers, granting them a month's time to withdraw. Thereafter, the collector along with with NHAI would take steps to remove encroachments in 15 days. "Accidents are taking place on this stretch frequently leading to many deaths and grievous injuries. NHAI should complete the road at the earliest in the interest of public at large," the judges said.
The bench pointed out that the proposed widening of road at a cost of Rs 250 crore was a one time measure by NHAI after it was handed over to the state. "Any delay in project would deprive the Kamptee Kanhan residents of good road, which is being constructed from Union of India's funds. The petitioners are not opposing the development but had contentions regarding its width. Now, their prayers stand satisfied," the judges said. .