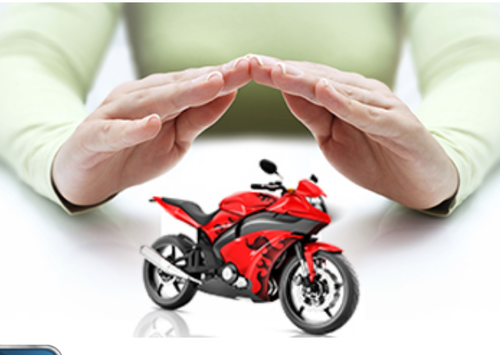 Bike insurance is one of the mandatory documents that you need to have when riding a motorcycle along with a driving license, your bike's registration certificate and PUC certificate. The Motor Vehicles Act of 1988 makes it a regulatory norm and thus it is not an option but a compulsion to have bike insurance.
While you have two types of plan to choose from, a third-party or comprehensive plan, the former is mandatory. The latter one is an optional upgrade available that increases the policy coverage. The benefits of bike insurance include financial protection against third-party liabilities and cost of repairs. Injuries to another person due to an accident are also covered under insurance cover. Thus, renewing a two wheeler insurance third party or comprehensive cover is something that you should not overlook at all.
The consequences if you miss your two-wheeler insurance renewal 
A policy lapse is the ultimate effect of non-renewal of your bike insurance plan. Further, the policy ends its coverage on the due date, i.e. no coverage is available for your vehicle. In case there is a break in the policy renewal, there is a gap in the coverage too. So, any event that occurs before the policy is renewed is not covered by your insurer.
Policy benefits that are carried forward are also discontinued. This includes one such benefit called the no-claim bonus. It is a benefit in the form of concession in premium which is allowed by the insurer for making no claim. For a policy which is not renewed 90 days after its due date, these benefits cease to exist on the renewal date. The premium for your policy is restored to its original amount this way. You need to purchase a fresh insurance policy.
Any damages or losses due to accidents are also uninsured when you miss the two wheeler insurance renewal date. You will be required to pay from your pocket as well as face liabilities for damage to any other person. Therefore, the safest option is to keep yourself protected by renewing your bike insurance policy on time. Not only it helps to save money, but also have mental peace knowing there is a backup plan in place.
How can you renew a lapsed bike insurance policy?
A lapsed insurance policy can be renewed online as well as offline. The online mode is faster and hassle-free. That being said, it comes down to your preference on how you want to renew it.
The first step is to understand what are your coverage requirements at the renewal date. Once this assessment is done, you can proceed with selecting the choice of insurance plan. When selecting a comprehensive bike insurance policy, you have the option to increase its coverage using add-ons. Bike insurance premium calculator is a nifty tool that will help you in selecting and shortlist a suitable insurance cover while projecting the estimated premiums too. This tool is available online on the insurer's website for your use. Lastly, make the payment avail your desired policy coverage. For the offline process, supporting documents like your vehicle's registration certificate, PUC certificate shall also be required.
Remember than not renewing your bike insurance in time can lead to a lapsed policy. Also, penalties can be levied for driving a vehicle without a valid insurance document. To avoid these hassles, make sure to renew your bike insurance policy well in advance and stay rest-assured for the safety of your bike.