Conman duped Retd. defence employee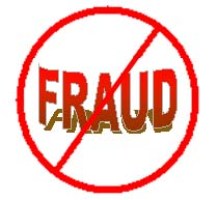 Nagpur News:
Trickster duped cash Rs 18000 from a retired defence employee, Sopan Kawde, 62, inside the Central Bank ofIndia, Shanti Nagar branch on Saturday morning. Kawde, a nearby resident, had withdrawn Rs 50,000 from the bank. While he was counting the cash, an unidentified middle aged man who was behind him in the queue, took the cash bundle to check whether it has stamp or not.
Police said that the incident came to light when the man returned the cash bundle and Kawde found 37 notes of Rs 500 currency were missing. He immediately reported the matter to bank manager who then alerted Lakdganj police station. Police said that the tricksters act has been captured in CCTV cameras installed in the bank. Police are yet to check the video footages.