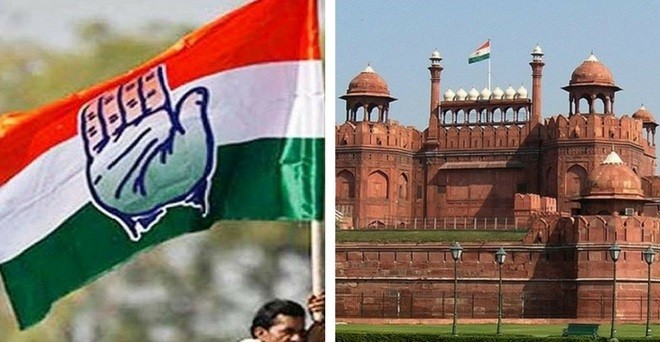 NAGPUR: The Congress party staged a strong comeback in the gram panchayat elections held in Nagpur district. The Bharatiya Janata Party (BJP) managed to retain its stronghold in some of the tehsils while Nationalist Congress Party (NCP) supported panels won most of the gram panchayats in Katol and Narkhed tehsils in the district.
Elections to 374 gram panchayats in Nagpur district were held on Wednesday and 80.27% polling was registered in the district. The counting of votes was done at 13 tehsils from Thursday morning. In the initial trends indicated that Congress supported candidates won most of the seats of sarpanch and gram panchayat members.
Congress supported candidate Suresh Dangre won as sarpanch at Dhapewada, the birth place of Union Minister Nitin Gadkari. In Dhapewada, a total of 16 candidates from the panels supported by Congress won their seats while only one candidate from BJP-supported panel could manage to win. Similarly, Congress-supported Usha Thakre won from Pachgaon in Umrer tehsil, the village adopted by Nitin Gadkari under the Khasdaar Dattak Gram Yojana.
The State Election Commission had on August 23 declared election program for electing sarpanch and members to 381 gram panchayats in Nagpur district and Bhilewada in Ramtek. The sarpanch and members to six gram panchayats were elected unopposed. And sarpanch to two gram panchayats were nominated unopposed. Therefore, election were conducted on Wednesday to elect sarpanch and members to 374 gram panchayats.
As per the results declared till afternoon, Haladgaon gram panchayat in Umrer tehsil was won by Congress, Parsodi (BJP), Uti (Congress), Mangli (BJP) and Surgaon (Congress-BSP). Congress and BJP supported panels won eight gram panchayats each in Umrer tehsil while one gram panchayat was won by BSP supported panel.
NCP-supported Keshav Dhurve won from Kondhali in Katol tehsil. This is the largest gram panchayat in Nagpur district. NCP-supported candidate also won from Khangaon.
Congress-supported candidates were leading in all 27 gram panchayats in Saoner tehsil in the initial trends.
In Mauda tehsil, BJP-supported Satish Bhoyar won in Pawaldauna; Shiv Sena supported Haridas Marbate won from Nanadevi; Congress-supported Swati Dhoble won from Borgaon and BJP-supported Bala Ambilduke won from Dahegaon gram panchayat.
In Kamptee, the Assembly constituency of Guardian Minister Chandrashekhar Bawankule, Congress-supported candidates won from seven of the 11 seats while BJP-supported candidates could win only four seats.