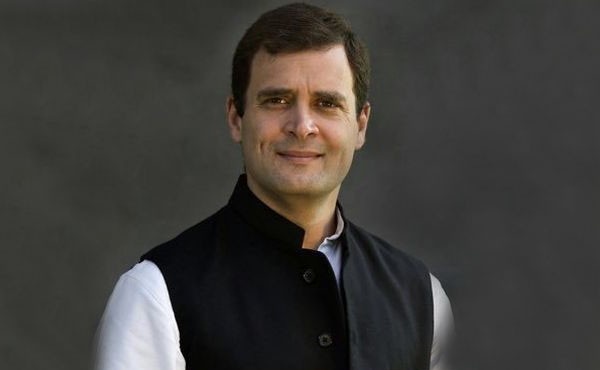 New Delhi: Congress president Rahul Gandhi's Twitter followers today woke up to a surprise.
The Gandhi scion has changed his Twitter handle from '@OfficeofRG' to '@RahulGandhi'.
Not only the name, the account is now carrying a dimpled Rahul Gandhi as a profile photo.
Rahul's updated Twitter look coincided with the Indian National Congress 84th Plenary Session which is currently being held in New Delhi.
The Congress chief took time before he joined Twitter in 2015, but over the last year, especially around Gujarat assembly polls, he not only impressed all with his wisecracks and filmy analogies, his aggressive use of the platform to reach out to the masses was seen both as effective and refreshing.
Last November, he joked on the microblogging site that his dog 'Pidi' handles his tweets.
"People (have) been asking who tweets for this guy… I'm coming clean..it's me..Pidi..I'm way smarter than him. Look what I can do with a tweet..oops..treat!," Rahul had tweeted.