Maharashtra CM orders stalling of a proposal to transfer NIT slums to BJP-ruled NMC in a "dirty" credit game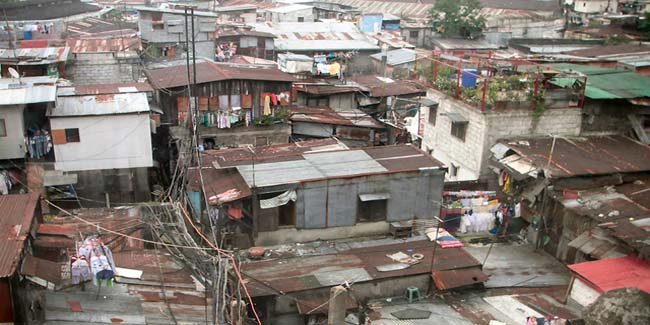 Nagpur News: "Man Proposes God Disposes": NO. "BJP Proposes Congress Disposes". Similar situation has come to fore in an example of Grab-Credit-Game played by Bharatiya Janata Party and Congress.
According to reports, there was a proposal that the jhuggi-jhopadias in the slums situated on Nagpur Improvement Trust (NIT) land were to be transferred to Nagpur Municipal Corporation (NMC). BJP is the Ruling Party in the NMC. The party had planned to distribute  ownership "pattas" (certificates) to slum dwellers residing on NIT lands to take advantage of a sort in the upcoming Lok Sabha polls. However, the Congress party could not digest the fact that BJP is taking credit for the proposed plan on distributing ownership "pattas" to slum dwellers.
The frustrated local Congress leaders knocked the doors of Maharashtra Chief Minister Prithviraj Chavan, who too after realizing the importance of the issue for Congress party, immediately ordered stalling of the proposal which was an honest and good work by BJP. Now, according to sources, the NIT will itself hand over the ownership "pattas" to these slum dwellers.
It may be recalled that umpteen numbers of slums have been situated on both NMC and NIT lands. In a meeting of NIT trusties a proposal to hand over slums to NMC was passed. The proposal on transfer could have taken a period of at least six months after carrying out checks and balance. (All formulities). And the NMC ,ruled by BJP, would have started the distribution of ownership "pattas" most probably after Diwali festival and coincidently, the elections for Lok Sabha and Maharashtra Assembly as well would be held in the coming months after Diwali. Since BJP is Ruling Party in the NMC, naturally the direct advantage on distribution of ownership "pattas" would have gone to BJP for a good cause.
The crucial fact was noticed by the shrewd Congress leaders Nitin Raut, Minister for Employment Guarantee Scheme, Rajendra Mulak, Minister of State for Finance, MLA Dinanath Padole, and former minister Satish Chaturvedi. The leaders met Chief Minister Chavan and Maharashtra Congress President Manikrao Thakre and requested them to anyhow put spokes on the transfer proposal. Taking the serious note of no-benefit-proposal for Congress, the Chief Minister immediately directed to stall the proposal.
The result of Chief Minister's directive was seen as the meeting NIT trusties, scheduled to be held on April 23, was cancelled. The Congress and Nationalist Congress Party leaders had raised objections to the meeting. Now, after the Chief Minister's order, NIT has got powers to distribute ownership "pattas" to slum dwellers on its own.