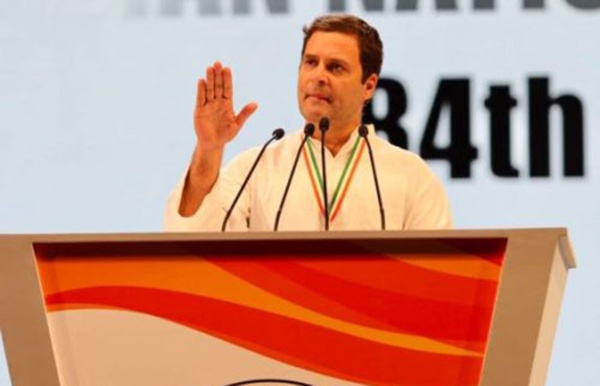 New Delhi: Congress president Rahul Gandhi targeted the Bharatiya Janata Party in his first address to the party plenary today, saying the saffron party "uses anger" to divide the country.
Pitching the Congress as the only alternative to the Narendra Modi government, Rahul said "The nation is tired and looking for a way out, only Congress can show the way ahead… They (BJP government) use anger, we use love. This country is ours. The work Congress does, it will do for the country."
"When youths look at PM Modi, they can't see the way forward. The Congress is the only party which will take country forward," he added.
"The Congress will move forward with the support of party veterans and the youth. My job is to take them together," he said in his short speech.