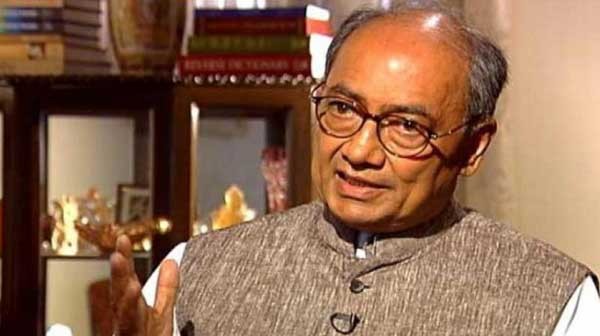 The Madhya Pradesh unit of Congress party has demanded a probe by the Central Bureau of Investigation (CBI) in the death of self-styled godman and spiritual leader Bhayyuji Maharaj. The spiritual leader, who was recently offered MoS position by Madhya Pradesh Chief Minister Shivraj Singh Chouhan, allegedly committed suicide at his residence in Indore on Tuesday.
The Congress party has alleged that Bhayyuji Maharaj was under pressure because of Madhya Pradesh government and Chief Minister Shivraj Singh Chouhan. The opposition party claimed that Chouhan had been forcing him to become a minister in his government and work for the Bharatiya Janata Party (BJP). According to them, Bhayyuji Maharaj had refused to take facilities provided by the state government and refused to become a minister.
Indore Deputy Inspector General HC Mishra had confirmed that the spiritual leader shot himself dead at his residence in Silver Spring area. He was rushed to Bombay Hospital in a critical condition and was later declared dead.
Bhayyuji Maharaj left a suicide note before taking the extreme step, claiming that he was fed up and under too much stress. He further wrote in the note that someone else should take care of the family. "Somebody should be there to handle duties of family. I am leaving, to much stressed out. Fed up (sic)," said the alleged suicide note.
When the post of Minister of State was offered to him by the Chouhan government in April, Bhayyuji Maharaj had refused to accept it saying "a post holds no importance for a saint".
Born as Uday Singh Deshmukh, Bhayyuji Maharaj enjoyed a large following among politicians and film stars. Among those who used to pay obeisance to him were Maharashtra Chief Minister Devendra Fadnavis and former President Pratibha Patil. Bhayyuji was a popular name in Uttar Pradesh as well.
Bhayyuji attracted national attention in August 2011 when anti-corruption crusader Anna Hazare was on indefinite hunger strike for Lokpal bill. When Anna was not ready to discuss it with the Union government, late Vilasrao Deshmukh brought Bhayyuji to hold parleys with Anna.
He had also coordinated with the then law minister Salman Khurshid and Delhi MP Sandeep Dikshit and prepared the draft of the Lokpal bill, which was acceptable to both the parties.
Prior to following the path of spiritualism, Bhayyuji Maharaj had tried his hands in modelling.