Nagpur News: Maharashtra Pradesh Congress Committee (MPCC) President Manikrao Thakre on Saturday said that Congress party has accepted the defeat in Assembly election but contemplating an effective strategy to win back people's trust. "Congress party is down but not out. It is people's verdict and the party accepts that verdict gracefully. Congress will bounce by winning people's trust in due time," said Thakre while addressing a press conference in Nagpur. Thakre reached Nagpur this morning and talked to media at a Sitabuldi-based hotel.
"Congress party has not been rattled and standing firm despite defeats in Lok Sabha and Assembly elections. The party does not need any new leadership. Win and lose are part of any game. We will come back with flying colours by winning the trust of people for which the party is preparing an effective strategy," said Thakre.
Turning the heat on BJP, Thakre said the party had promised Vidarbha Statehood before the elections but spoke in two voices during campaigning. Now, the BJP is coming to power. Congress will see how the party fulfills its promise on separate Vidarbha. "Voters are focused on the promises the parties make during elections," said the MPCC Chief and added that Congress will play a constructive role and will keep a close watch on Government's every action.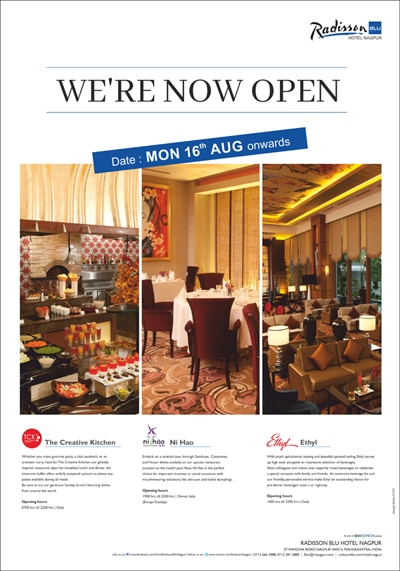 "Taking the full responsibility for party's poor performance in State Assembly election, I have sent my resignation to party President Sonia Gandhi. The decision on my resignation will possibly be taken in the meeting of All India Congress Committee which is likely to be held on October 28," said Thakre.
"As Opposition party, we will raise issues of people's interests. The ruling party, without wasting time, should initiate measures in resolving farmers' problems, reducing load-shedding and other important issues," said the MPCC Chief.
Thakre further said that the Congress party was in power since the past 15 years and the expectations of people were very high. But the party failed to deliver. People voted Opposition parties to power as they fell in trap of dreams sold by these parties. "Congress has not lodged any complaint with Election Commission regarding faulty EVMs although it has received numerous complaints from workers and people as well. The issue, however, will be discussed at party forum," said Thakre.
"Those leaders who left the party before or during election will have no place in Congress again. The winning MLAs will remain with Congress and will not fall prey to allurements of parties that are going to form the next Government," declared a confident Thakre.
Dr Nitin Raut was among others present at the press conference.