Nagpur: City Youth Congress President and Corporator Bunty Shelke, who had undertaken an indefinite hunger strike since the past seven days for immediate ouster of city power franchisee SNDL among other demands, on Thursday ended his fast after the Municipal Commissioner Shravan Hardikar assured to look into his various demands.
Hardikar on Thursday visited the pandal near Shivaji Statue, Gandhi Gate, Mahal where Shelke had undertaken the fast and assured the striking Corporator of resolving his various demands in a phased manner.
Before going on hunger strike, Shelke told the media that SNDL was issuing inflated bills to consumers. "A poor family got a bill of Rs 90,000. It is impossible for them to consume so much electricity. It is clear that SNDL's electricity meters are fast and their billing software is faulty," he said. The YC leader further said SNDL was supplying power to the entire city, except the constituency of Chief Minister Devendra Fadnavis. "Fadnavis had earlier staged several protests demanding ouster of SNDL, but now he is protecting the same company," he added.
On the other hand, several Congress leaders and workers had termed Shelke's hunger strike as a "farce." "He is himself a Corporator. He could have raised many issues in the General Body Meeting of the NMC. Without consulting party leadership undertaking a hunger strike is inappropriate," they said.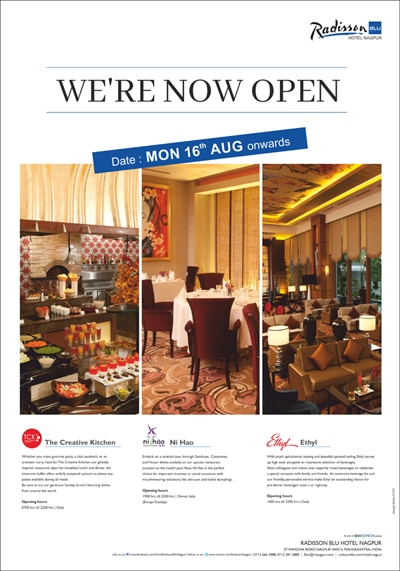 The other day when Additional Deputy Commissioner Jayant Dandegaonkar, Health Officer Dr Pradeep Dasarwar, Assistant Commissioner Ashok Patil, and SNDL officials Wath, Neerak Wankhede, Chief Engineer Bombarde had gone to meet the fasting Bunty Shelke, they were heckled and forced to go back by the supporters of the Corporator. Moreover, when the Municipal Commissioner had sent a Whatsapp message to Shelke appealing him to end his hunger strike, the supporters of Shelke had "urged" him to come to the pandal personally and discuss the issues with the fasting Corporator.