Nagpur: Congress Corporator from Prabhag 7(D) Sandeep Sahare, in a move to corner NMC, dug out a 36-year old case pertaining to an "illegal" appointment in the civic body. Sahare has termed appointment of Harish Dubey, currently Secretary of Nagpur Municipal Corporation, on the post of Library Superintendent on 25.3.1981 as out of rules and depriving other eligible, competent candidates.
In a letter sent to Municipal Commissioner, Sahare has substantiated his charge with 'undeniable' facts. Sahare says that Harish Navalkishore Dubey was appointed on the vacant post of Assistant Librarian on 25.3.1981 for a period of six months on daily wages of Rs 290 per month. Subsequently, the General Body Meeting of NMC held on 2.12.1997, stating Dubey a competent man, approved his promotion on the vacant post of Assistant Librarian on the pay scale of Rs 2000-3500. "The promotion was out of rules," Sahare says and adds when Dubey was working on daily wages how could he be regularised. It is beyond imagination.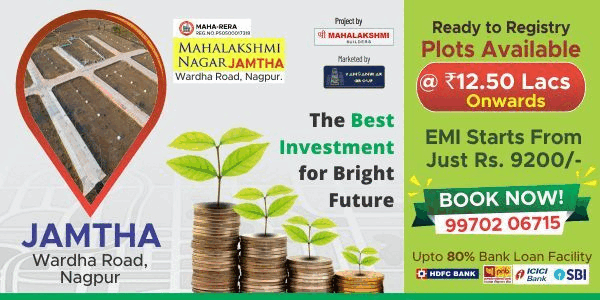 "Similarly, while promoting Harish Dubey on the post of Library Superintendent, it was done on the basis of service seniority, educational qualifications and work experience. This information is wrong and false as S K Pantaone was working as regular Librarian on promotion and his educational qualification was MA Bed, BLib, CLib. Moreover, he was working as Librarian since 1972," the Congress Corporator pointed out.
"This shows Pantaone's educational qualification, service seniority and experience was more than Dubey. When Pantaone was seniormost, Dubey was first appointed in Library Department in 1981. His educational qualification was BCom, CLib (Certificate Course of Maharashtra Government. This is only 3-month course). The then Mayor Devendra Fadnavis and NMC Administration on 28.8.1998, with wrong procedures, ordered appointment of Dubey on the post of Librarian Superintendent. However, this appointment could be termed invalid as the provisions of NMC's recruitment and promotions norms were not amended," Sahare contended.
"Pantaone's rightful claim on the post of Library Superintendent was deliberately overlooked," Sahare stated in his letter to Municipal Commissioner. He further claimed that not only Pantaone many other employees were deliberately deprived of this post by NMC Administration in contravention of court orders and violation of laid down rules and regulations.
During Dubey's tenure not a single new library was started. On the other hand, many running libraries were bundled out. "All the disturbing developments show Dubey abysmally lacked experience and competence to hold the post. A detailed investigation is needed to unravel the truth," Sahare demanded.
Concluding his letter, Sahare said Dubey submitted false information and misled NMC Administration with the intention of 'grabbing' the post of Library Superintendent. He should not only be removed from the post of Library Superintendent but also from the post of NMC Secretary. The post of NMC Secretary is a constitutional one and false information provider should not be holding the post, Sahare stated.