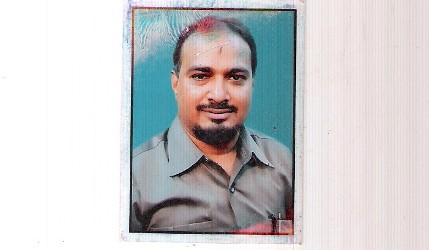 Nagpur News:
National President of Dr Zakir Hussain Vichar Manch and a prominent Congress activist of the city Haider Ali Dosani, on Wednesday, handed over a memorandum of demands to Chief Minister Prithviraj Chavan urging him to form a Muslim Educational Promotional Board to check drop out rate among Muslim students. Dosani said that this board will ensure education of Muslim students from the Class I to XII.
Dosani, mainly associated with activities related to promotion of education among Muslims, said that with the implementation of RTE Act Government has privileged those below poverty line (BPL) by allotting 25 per cent seats in all private schools for the BPL. Government must bring in reforms so that Muslim students can get place among the 25 per cent BPL students. And hence formation the Muslim Educational Promotional Board is essential, Dosani informed through a press note issued recently.
Earlier, Sachar Commission had mentioned that Muslims are lagging behind in education because of poverty and lack of awareness for
literacy. Following this, lakhs of Mulsim community students are unable to study beyond the primary classes. Formation of the Muslim Educational Promotional Board can ensure that all such students can get proper education facilities and study further. On other words, the board can minimize the bridge between Muslim community and education, informed Haider Ali Dosani.
He further mentioned in the press note that with the configuration of the board, steps suggested by the Sachar Commission can be positively implemented. And Muslim children can also get bright future to contribute to the society.
Congress leader Haider Ali Dosani, in this regard, has also written to Prime Minister Manmohan Singh, UPA Chairperson, National Congress President Sonia Gandhi, Vice-President Rahul Gandhi, Minister for Urban Development Kamal Nath, Foreign Minister Salman Khurshid, Minister for Minority Affairs K. Rahman Khan, and others including Shashi Tharoor, Oscar Fernandes, Vilas Muttemwar, Mukul Wasnik.
Mr Dosani also mentioned in the press note that by urging for the formation of the Muslim Educational Promotional Board, he is not
asking for reservation, but to make place for the Muslims in the existing reservations.