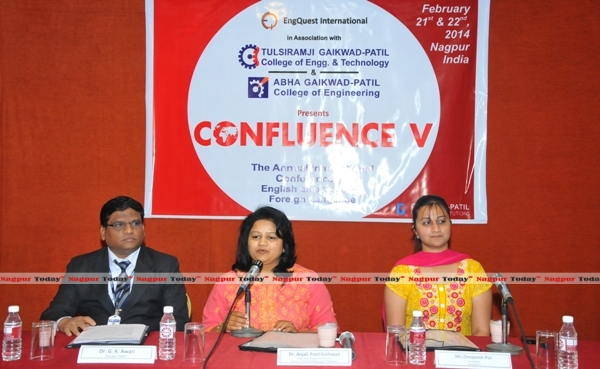 Nagpur Today.
Confluence V -an annual International Conference on Teaching and Learning English as a Second language is being held on 21st and 22nd February 2014 by Tulsiramji Gaikwad-Patil College of Engineering & Technology (TGPCET), in association with Abha Gaikwad-Patil College of Engineering (AGPCE ) in the college campus of Wardha road. Dr. Christine Coombe, President, TESOL International (2012-13), UAE, an eminent speaker, will be the Chief Guest and one of the keynote speakers for the event, as informed by Dr. Anjali Patil-Gaikwad, Chairperson, Gaikwad-Patil Group of Institutions and Organizing Secretary of Confluence V, while addressing a press conference here.
The conference this year has attracted more than 500 papers, around 35 delegates from around the world and more than 500 delegates from India in anticipation. Globally renowned ESL stalwarts like the President of TESOL Arabia Rehab Rajab, Lecturer of Middlesex University, UAE Mick King, Asst. Prof., Research Institute for Languages, Saudi Arabia Dr. Ishrat Suri, Prof from Bayero University, Nigeria Prof. Mustapha A. Isa, Dr. Mouhamad Mouhanna from Al Ain Men's College, UAE, Founder Secretary of ThaiSim Dr. Songsri Soranastaporn, with the Exe. Board Member of eLearning Association of Thailand shall be present at the venue as the keynote speakers at this year's event.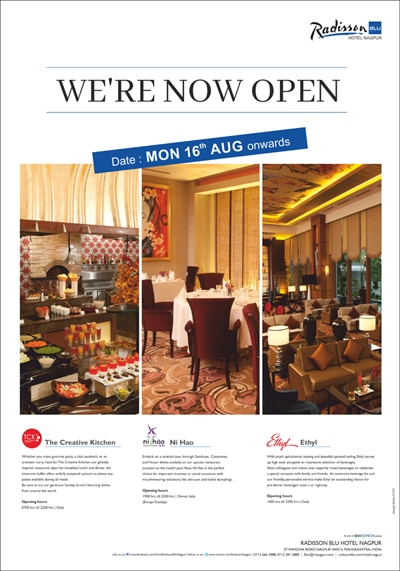 Confluence aims at creating a forum for meaningful research in the field of learning and teaching English language. It serves as a platform for a dialogue and debate between the researchers and teachers of English on one hand and learners of the language on the other. It was the first to start the trend of involving students to find out their views and the difficulties encountered by them in learning English. The college is the only technical institution in Central India which organizes an annual international conference in English. The papers in this conference are selected through a peer review process and published in an open access ISSN number bearing online journal called 'The Journal for ESL Teachers and Learners'.
Chairperson of Gaikwad-Patil Group of Institutions Dr. Anjali Patil-Gaikwad, Secretary of Gaikwad-Patil Group of Institutions Dr. Mohan Gaikwad, Director of Gaikwad-Patil Group of Institutions Col. Rahul Sharm and Principal, TGPCET Dr G. K. Awari were prominently present in the press conference for the confluence.
Prof. Poonam Wankhade and Asst. Prof. Mithilesh Mahendra worked hard for the success of the press conference under the adroit guidance of Deepanti Pal, Coordinator, Confluence V.