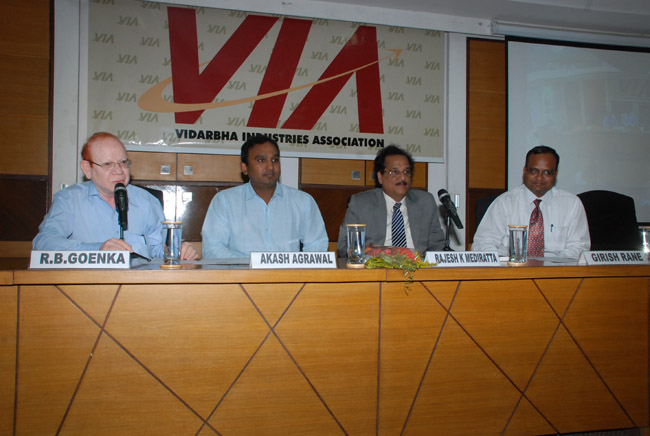 Nagpur News : VIA & IEX jointly organised a conference on "Power Purchase through Indian Energy Exchange" by Rajesh Kumar Mediratta, Director (Business Development) – IEX.
Rajesh the Speaker said Electricity is the lifeline of the industries which affects the costing of the product. The reliable quality power at affordable price is the need of hour for the Industry. In the changed scenario there are alternatives available for the industries to suffice their power requirements. Some of the industries in Maharashtra have started purchasing power from Indian Energy Exchange (IEX). IEX is India's first and no. 1 electricity exchange. It is a transparent, neutral, demutualised, nationwide, automated, online electricity trading platform. It enables efficient price discovery and price risk management for participants of the electricity market including industries eligible for open access through anonymous platform. IEX is registered with CENTRAL ELECTRICITY REGULATORY COMMISSION (CERC) and operating since 27th June, 2008.
The conference covered the latest developments in Regulations with regards to Power Purchase opportunities through Open Access. The participants were enlightened about the necessary applicability, procedures and modalities for buying power through IEX. The benefits are Cheaper power purchase & Reduce in power cost.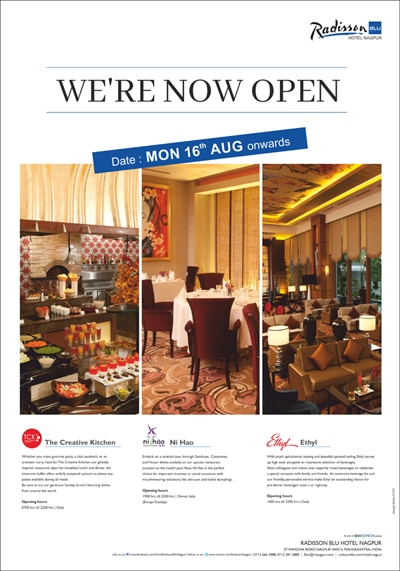 The Speaker highlighted the products available at IEX are:
Day-Ahead Market (DAM)
Day-ahead market (DAM) is used for trading 15-minute block contract, one day prior to the delivery of electricity. Both buyers and sellers electronically submit their anonymous bid during the bid call session. The market clearing price is determined on the basis of intersection point of demand and supply curve. This Uniform price (MCP) is offered to both selected buyers and sellers. Price discovery in DAM market is true function of demand and supply only.
Term-Ahead Market (TAM)
Term-ahead market (TAM) contracts cover the entire range of products which can be offered for the duration upto two weeks, further sub-categorization is done for region wise, intra-day, day-ahead contingency, daily and weekly contracts to help participants manage their electricity portfolio for different durations.
Renewable Energy Certificates (REC)
One of the policy instrument prescribed in NAPCC was Renewable Energy Certificate (REC) Mechanism. NAPCC set target of 5% renewable energy purchase for FY 2009-10 against current level of around 3.5% with increase by 1% for next 10 years totaling 15% by 2020. In compliance with the various provisions mentioned above, SERCs across the states have undertaken initiatives for promoting RE generation through renewable portfolio standards and other promotional policies related with feed-in tariff, access to transmission for RE projects, wheeling and banking facilities etc. The trading happens on last Wednesday of every month
The speaker also highlighted the benefits of IEX such as
Benefits:-
Transparency
IEX offers a transparent, national-level platform for trading electricity in India leading to a vibrant power market.
Access a diversified portfolio
IEX offers a broader choice to generators and distribution licensees at the national-level so that they can trade in smaller quantities and smaller number of hours without additional overheads.
Payment security
IEX stand in as the counter-party for all trades; so participants need not be concerned about the risk-profile of the other party.
Minimal transaction overheads/charges
All charges are displayed on the IEX trading terminals; so there is no room for negotiation. The cost of transactions through IEX is much less than any other mode of transaction.
Efficient portfolio management
IEX enables participants to precisely adjust their portfolio as a function of consumption or generation. Participants, especially distribution licensees, are enabled to precisely manage their consumption and generation pattern.
Hedging UI risks
IEX provides a tool to hedge against adverse movements in electricity prices. Thus, price risks are minimised.
Market development
IEX has plans to launch a range of products to facilitate development of power markets in India in such a way that investment in capacity enhancement is encouraged.
At the outset, floral welcome of Rajesh Kumar Mediratta was done by Akash Agrawal, Hon. Secretary, VIA, welcome address of Girish Rane, Personal Manager, IEX was done by Tumane, Electrical Consultant. welcome address, Introduction of the speaker and the programme was conducted by R. B. Goenka, Chairman, Energy Cell. MERC has issued draft regulations for SOP and Open Access which is open for public comments. R. B. Goenka, highlighted the provisions of draft and suggested some changes to be made and requested all the industrialists to submit their comments.
The Programme was attended by large number of Industrialist, Businessman, Entrepreneurs, VIA members and general public.