Condom Controversy # Bans only boom curiosity!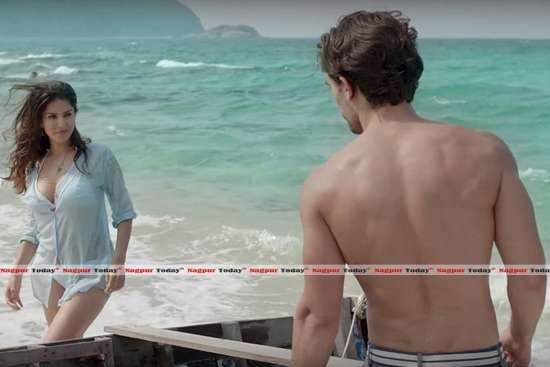 Our daily lives are fully brought into regulation by the current government. Not just what we eat and what we read, the government of the day is also keen to regulate what we see, and even when we see it. There's a buzz that the telecast of condom ads will be restricted to late night, between 11 pm and 6 am. Apparently this is because the information & broadcasting ministry has been flooded with requests, many of them from politicians, that these advertisements are sexually explicit, indecent, and thus should be banned.
Now the condom is still the cheapest weapon in the fight to give our population control numbers some respectability. It's also protection against many risks—a first line of defence against the spread of sexually transmitted diseases. Therefore, "it should be an artefact of everyday life," argues sociologist Shiv Visvanathan and any regulation or res­triction amounts to "condom policing". The whole purpose of advertisements being educational and preventive is defeated. The move is "crazy and fallacious", he says. To assume people have sex in the dark hours of the day, and they need to be reminded to put on condoms every time they have sex, that children go to sleep by eight in the night, and television is the only medium available for dissemination of information about this "adult thing called condoms" is inane.
For the advertising industry, nothing is devoid of sexuality, not even a toothbrush, sociologists and psychologists concur. If our advertisements are to be believed a dim, it can be transformed into a sexually enviable commodity by spraying a certain brand's perfume, or riding a certain bike could make you macho, or wearing a certain jeans will vitalise your sex life, or a certain fit could make one a complete man. It's the advertiser's job to weave a myth that cajoles people's aspirations. This is true for condom ads too. But our politicians, as usual, are an easily affronted lot. Recently, CPI leader Atul Anjan was of the view that the telecast of a condom ad featuring Sunny Leone, a former pornstar-turned-mainstream act­ress was the reason for the rise in rape cases.
"In India, adults aren't grown-ups. They're still an embarrassed lot," says crime psychologist Rajat Mitra. To a great extent, they are conditioned by their upbringing—issues pertaining to sex and sexuality are not for public consumption. Like an open secret, it's never discussed. A sudden condom ad, with steaming bodies in embrace, paradropped midway through a soap opera during dinner time with children, is an unqualified no. It's the adults who get uncomfortable, not the children.
Mitra talks about his own 10-year-old daughter's growing curiosity about pornography and things like condoms. He didn't sweep her questions under the carpet, or feign ignorance. He replied to all her queries with a straight face. He advises others to do the same, as inquiries reflect the insatiable inquisitiveness in children. It's part of growing up normal. In this age of the internet, children are privy to all sorts of uncensored information, and if parents, or for that matter the conscience-keepers of the nation, try to impose restrictions or taboos (like the recent move to ban pornography which boomeranged), it's only going to fuel more curiosity about the forbidden, Mitra says. He doesn't just call the proposed move nonsensical, he also sees a conspiracy. "It's subtle policing, trying to take charge, a typical right-wing phenomenon that often backfires."
The fact of the matter is condom consumption in India has seen a sharp decline in the last five years (one estimate says a drop of 40 per cent). Gay rights activist and Humsafar founder Ashok Row Kavi, for many years a consultant for UNAIDS, is today a worried man. He says that "despite fall in the consumption, there's an acute shortage of condoms".
So much so, the health ministry has to resort to procuring condoms from the open market. The scenario is grim, a nat­­ion of 1.2 billion people uses just 2.4 billion condoms annually, or 2 per person, per year. About a quarter of it is distributed free by the government, and another 25 per cent is highly subsidised. Since condoms are considered an "essential item", there's a cap on prices. "Hin­dustan Latex Limited (the largest public sector condom-maker and owner of brands like Moods and Nirodh) is unable to meet the demand. The NDA government has stopped kickbacks, and to a great extent cleaned up the system. But in the process, procurement has been stalled in the last few months," says Kavi.
The size of the commercial market is only around Rs 650-700 crore. A packet of premium condoms that costs about $7-9 in the US costs about Rs 50 here. Private condom manufacturers are seeking FMCG status for their products, as prices in India are dismally low, one-fifth of the global average. But the government is adamant. A doctor consultant in the health ministry feels that if condoms in India were to be sold at a rate of Rs 50 a piece, it would be akin to the levying of a "sex tax". And no one likes to pay tax, for anything.