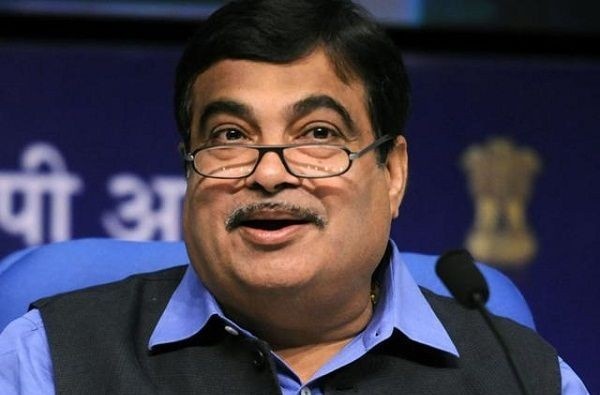 New Delhi: Prime Minister Narendra Modi led NDA government has completed four years in power. On the occasion, Nitin Gadkari, the Minister for Road Transport & Highways, Shipping and Water Resources, River Development & Ganga Rejuvenation, spoke exclusively with Zee Business. During the conversation, Gadkari said, there are numerous achievements of our government like Jan Dhan Yojna, Mudra Yojna and Pradhan Mantri Krishi Sinchai Yojana among others. He added hyperloop and seaplane will be functional by end of the year.
Below are the edited excerpts
The government has completed its four years in power. Can you please let us know about its biggest achievement in these years?
We have achieved a lot in these 4 years and you can get an answer to the question just by comparing our 48 months work to that of 48 years of Congress. In short, I would like to inform you about certain things like Pradhan Mantri Jan Dhan Yojna, Mudra Yojna, Ujjwala scheme, Bhagyalakshmi Yojna and Pradhan Mantri Krishi Sinchai Yojana among others.
Under Pradhan Mantri Jan Dhan Yojna, people have opened 31 crore bank accounts and deposited Rs 80,000 crore. The government has disbursed a loan of Rs 4.5 lakh crores under the Mudra Yojna, while 8 million gas connections were given to people under the Ujjwala scheme. Pradhan Mantri Krishi Sinchai Yojana' has helped in doing away the problem of water shortage in farmlands.
On the front of infrastructure, the speed of road construction has gone up from just 2 kilometres a day to 28 kilometres and we are planning to build 40-45 kilometre per day in the upcoming year. Apart from this, Delhi Ring Road and 14-lane Delhi-Meerut expressway have been inaugurated.
Besides, we have also inaugurated work on Dwarka Expressway and Mumbai Vadodara Expressway, they are mega-projects of Rs 7000 crore and Rs 44000 crore projects, respectively. Work on Char Dham road has also started.
It is the first time when the work on inland waterways has started and we are working on 10 inland waterways. In fact, we are going to transform the 20,000 km river length into waterways.
In addition, the 12 major ports are running in profits. In the first year, profits stood at Rs 3000 crore, the next year it stood at Rs 4000 crores, in 2016 it went up to Rs 5000 crore and in the year 2017, the profits rose to Rs 7000 crores.
There is a huge difference between the pre-decided goals and what was achieved. For instance, you were able to construct just 28 kilometres in a day, whereas the target was to construct 40 kilometres in a day. What led to this deficiency?
See, there is a difference between commitment and target, which is ambitious. In the first year, we decided to build 40 km road in a day and today we are developing 28 km per day. I would like to say that next year, we will be able to construct the 40-45km road in a day.
Don't you think that the private investment mainly in road infrastructure has been low and is a matter of concern?
It's not a right thing. We have monetised 9 projects worth Rs 6,000 crores but we were able to get an investment of Rs 10,000 crores. Similarly, we have also received projects worth Rs 1.5 to 2 lakh crores under hybrid annuity model.
I would like to know about the status of Sagar Mala and Bharat Mala, two ambitious projects of the government? These projects need an investment in tune to lakh of crores.
The misfortune of this country is that it has not seen any project of that scale till date. This is a reason that people are not being able to believe on the projects brought by us. People have a perception that he is a leader and have a habit to talk big things. You can verify what is being told and make a breaking news out of it if they turn up to be a wrong one. My statements are backed by my works in Maharashtra.
Sagar Mala is a project of Rs 16 lakh crore of which Rs 4 lakh crore will be used in developing port-road connectivity, port-rail connectivity, port modernisation and mechanisation.
In fact, the work on Rs 2 lakh 80 thousand crores has been started and the remaining Rs 12 lakh crores will be used for port lead development like Industrial cluster, chemical cluster, automobile cluster, special economic zones and coastal development zones.
In JNPT (Jawaharlal Nehru Port Trust) alone, we are going to get an investment in tune to Rs 40-60 thousand crores and we will be able to provide employment opportunities to about 1.25 lakh people.
In addition, the Sagar Mala project is likely to get an investment of about 4-5 lakh crores in the year and the money will be used in port development work.
On the other hand, Bharat Mala is a project of Rs 7.5 lakh crores and I would like to inform you that 50 per cent work on this project will be started by December 2018.
While answering you used a term Smart City, an ambitious plan of the government. However, the government has been able to spend just 3 per cent of complete allocation for the project. Is it not a matter of great concern? Will you like to develop Nagpur, your Parliamentary area as a smart city?
The first requirement for the smart city means availability of clean air and water and when it comes to Nagpur than it is going to set an example for other smart cities. At present, there are 200 electric taxis and 55 buses that runs on bio-fuel. In addition, 50,000 houses have been built under the Prime Minister's Housing Scheme. In addition, I am trying my best to reduce the carpet area of these houses to Rs 1200 per square feet from the existing Rs 1700 per square feet. In addition, these 460 square feet houses will be provided with a Sofa ser, double bed as well as 5 led light, 2 fans and electricity supply that will be free throughout the life. In fact, these houses will be available at around Rs3.5 to 4 lakh and work on them is going on.
Besides, we are also developing a metro system in the city at an expense of about Rs 9000 crore.
You have an exclusive interest in Metro and you said that you are going to take 25 rolling stocks. Will be able to see the flavour of Make in India in the projects related to Nagpur?
We are looking forward to building a rolling stock factory in the city that will be responsible for developing metro coaches. The state government has given its consent to provide 100 acres of land in the city for developing the Rolling Stocks Factory. Currently, we are in talks with two companies and the work on the factory will start after finalisation of the talk. This means we will be able to see Make in India along with Made in India in Nagpur and also provide employment opportunities to youths of the city.
Now, I would like to ask something about the River Ganga. In a statement, earlier, you said that 70-80 per cent river will be cleaned by March 2019. Do you think that this is possible?
Currently, we are working on 210 water recycling projects on River Ganga of which 31 are in Uttarakhand, 11 are in Patna and 7 are functional in Kanpur among others. I can assure you that on completion of these projects on the Ganges will definitely help in cleaning the river by 70-80 per cent.
We have heard a lot about hyperloop, pod taxi and seaplane. By when we will be able to see them in our country?

Tenders for 70km long pod taxi between Dhaula Kuan and Maneshar has been issued. We have received 3 bids for the same and the work on it will start in next 3 months. Similarly, Port Rail Connectivity Corporation has been given the task of creating the ropeway. Under the proposed plan, the port rail will create a joint-venture on the technological ground with the world's best company. Later, we will start working on the projects in states like Himachal Pradesh, Uttarakhand and Kashmir. These projects will be developed at government expenses.
When it comes to Sea Planes that I would like to inform you that the Ministry of civil aviation is working on the rules on it. They have informed us that the rules on it will be finalised in next 10-15 days. I can say that we will be able to see the seaplane by end of this year. My next question is related to Road Accidents and you have been saying that you have a target of reducing it by 50 percent. But the picture has not changed a lot in 4 years.
Can you tell about the place where we have lacked?

I agree that I had a target to reduce road accidents by 50 percent, which went down just by 4-5 per cent in four years. I accept that I have failed in doing so. Apart from this, non-passage of Road Safety Bill, which is stuck in the Parliament, is also the necessity of the hour. I would like to request all to pass the bill at the earliest without politicising it as it will help in reducing the number of road accidents.
My next question is related to politics. In recent past, Rahul Gandhi said that he is ready to be the next Prime Minister of India. Is your party taking his statement on a serious note?
See, I can't say anything about Rahul Gandhi's resolution and it is the public who is supposed to decide on it. But, I feel that the kind of work we have done in past four years under the leadership of Prime Minister Narendra Modi is more than what Congress did in 48 years. Narendra Modi will be chosen as the Prime Minister in 2019.
What will be the role of Nitin Gadkari if NDA is able to form its government in 2019?
This will be decided by BJP. Till date, I have never carried my biodata to anyone. I play my political as well as family responsibilities in the best manner and want to do something for the society.