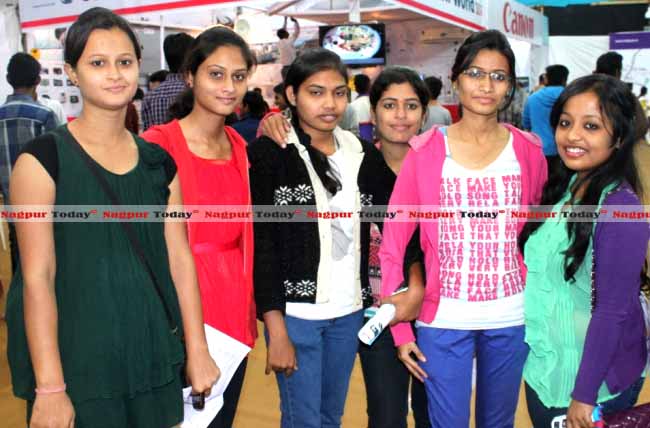 Nagpur Today:
At Comp-Ex not everyone who visited was geeks. The guys and gals who visited the stalls at Comp-Ex and checking out computer consumables, hardwares and softwares appealed to the eyes too. While some came in pairs, the others came as a big gang.
While the Guys (Hardwares) dressed in casuals, the Gals (Softwares) were dressed to kill. Winding their way through the heavy crowd (Usually seen on weekends), they zeroed in on the Laptop sections or the store hosting wireless mouses, ear-phones, Speakers, computer paraphernalia and et-al. While some of the products appealed to them, the others were costing enough to pinch their purses.
However, one fact remained strong. The Comp-Ex is definitely the most awaited exhibition for the youth of the city. With the city hosting many engineering colleges, the expo offered many goods that cater to their educational needs.
This was one place, where the guys were not checking out gals but computers and other computer products.
Nagpur Today caught some of the Hardwares and Softwares in action at the expo.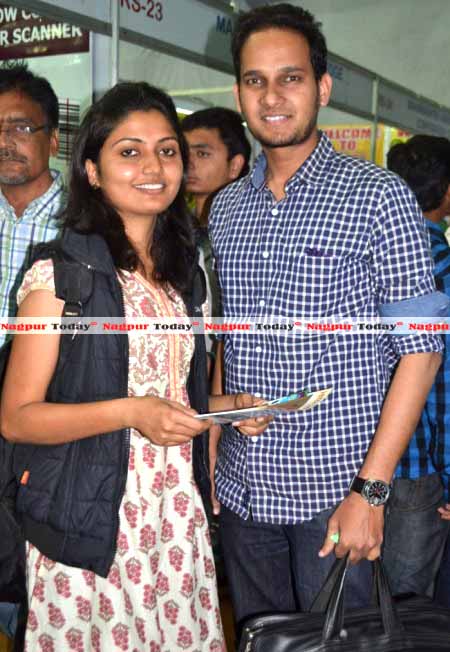 PICS BY : Vinay Thorat
::Ritu Walia