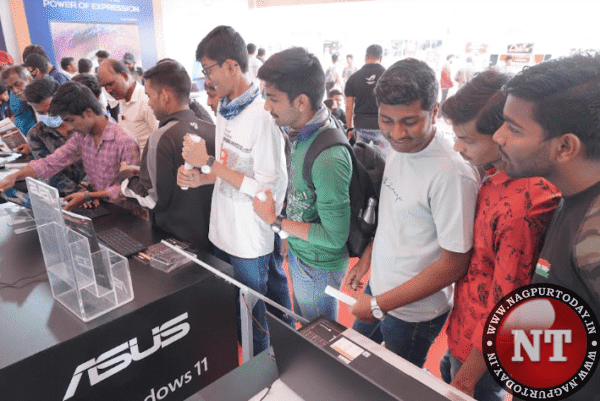 Nagpur: The 29th edition of Comp-Ex 2023, held at Nagpur after a gap of two lockdown years was very well received by the IT savvy Nagpurians who thronged the expo venue all day long to check out the array of latest IT Products and Services on display and sale alike. The visitor response yesterday, being a weekend, was overwhelming and the footfall unprecedented.
As Comp-Ex approaches its last day, here is one last chance for those who haven't visited yet to visit and grab some fantastic deals offered as last day deep bargains by the various companies. Considering the time zone in between this Comp-Ex and the next one to be held in 2024, it is either today or next Comp-Ex only after a wait of 360 days. So, shrugging off the undecidedness and rushing to Comp-Ex today will be an opportunity to get technologically upgraded on latest hardware or software, need-based productsand services at amazing offers.
VCMDWA is a creditable example of sheer grit, determination, meticulous planning, co-ordination, teamwork, execution and a purpose to bring the latest IT advancements, developments, introductions to the people of Central India, primarily Nagpurians. VCMDWA has not only succeeded in organizing the expo for all the last 29editions over last 32 years years gone by, but the excitement, participants, size, products, events and initiatives only kept changing for the better year after year.
People from all walks of life took time out to take advantage in terms of their personal knowledge up-gradation as well as picking up various products of their need. Being the last day of Comp-Ex' 2020, the IT enthusiasts treated themselves to wonderful deals and bargain while shopping for IT products and services in the field of Computer, Mobile phones and Security cased CCTV systems.
Some of the company's stall and products to watch out areK P Solution, FindingPi, ABC Computers, Harsh Infotech, J P Office Automation, Avsar Incorporation, Net Protector, Modular Infotech Pvt. Ltd., Shree Computer Bazar, Shivshakti Enterprises, Dhruv Distributors Pvt.Ltd., Honesty Marketing, Altaf H Vali, K P Technology,Abhi Infotech, Vibgyor, SDC Power Technologies Pvt. Ltd.,Jyoti Traders,Pawan Marketing, Computerwala, Seva Computer etc.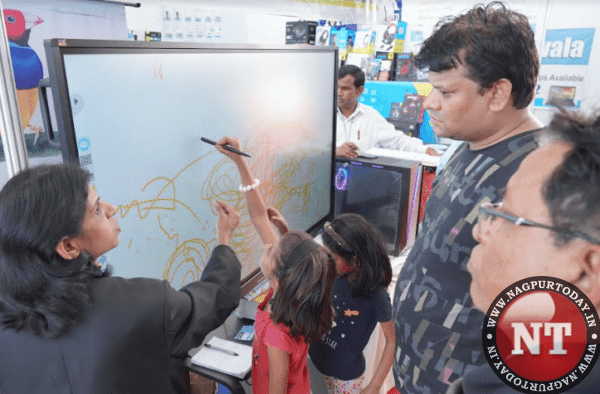 Many branded Laptops, Desktops at Comp-Ex are on sale at prices much below the Online Sellers who sell on discount but don't offer prompt and timely service to the customers. Any local purchase comes with available after-sales-service at one's doorsteps and hence shopping at Comp-Ex sort of guarantees this feature.
The VCMDWA's Comp-Ex organizing team of Vinay Dharmadhikari, President, Dinesh Naidu, Vice President, Lalit Gandhi, Secretary, Prashant Bulbule, Treasurer, Ranjit Umathe, Joint Secretary and Executive Body MembersSanjay Chourasia, Rohit Jaiswal and Shahzad Akhtar left no stone unturned despite many hurdles, bottle-necks and uncertainties to host yet one more successful edition of Comp-Ex.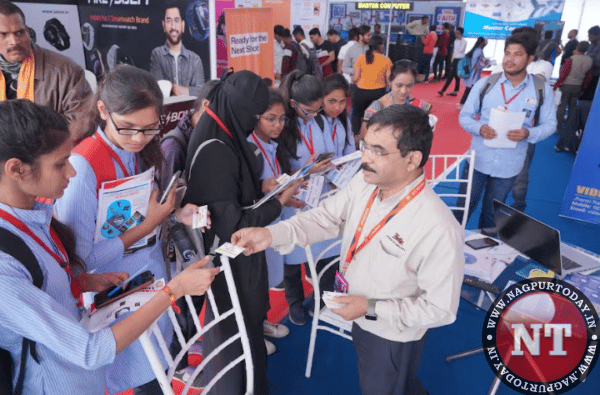 Vinay Dharmadhikari has specially expressed gratitude towards all Comp-Ex participant partners, all the participating companies and the visitors who turned out in large numbers and helped Comp-Ex to attain newer milestone of success.