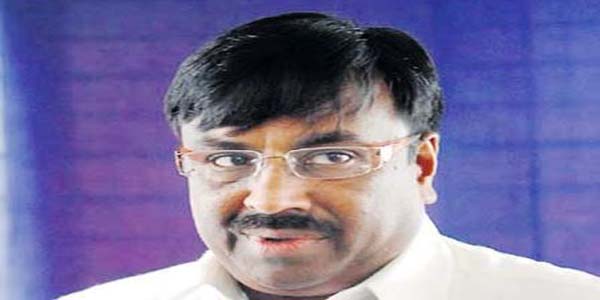 Nagpur News : BJP State unit Chief Sudhir Mungantiwar minced no words as he came down heavily on state government for its lackadaisical approach towards the development of Vidarbha. Lambasting upon the Chief Minister Prithviraj Chavan over his announcement for Advantage Vidarbha to usher fresh industrial investments in the region, Mungantiwar said that it is not Advantage Vidarbha but it's "Advantage Congress".
He termed all the announcements made in this regard as "mungerilal ke haseen sapne" as every time the Chief Minister comes in Nagpur for assembly session, he comes up with new thought about Vidarbha. He said that earlier the Chief Minister talked about eco-tourism in Vidarbha for generating employment for the local populace and then he said a lot about the mining development, then about bamboo mission and development through forests. Someday he said about connecting naxal prone areas to mainstream development, but the net progress on concrete level is zero, added Mungantiwar. He said that even Advantage Vidarbha is same old commodity presented in new package.
He argued that had the state government so keen in bringing remarkable industrial growth in Vidarbha then it would have provided the power to those willing to set up industries in the region at the reduced rates, lower by Rs 2-3. He said, "Power is produced in the region from where it is sold to other parts of the nation. The transmission loss goes up to Rs 2000 crore every year. Isn't the state government shameful? Instead of bearing such a heavy loss, it should have acted to provide electricity at lower price to the industrialist to aim at development of Vidarbha."
He challenged that if the Chief Minister is so concerned about Advantage Vidarbha, then he should take the courage to say that he would resign if the investment of Rs 10,000 crore does not come to Vidarbha in six months.
About the state government's new policy to club industrial and residential projects, Mungantiwar objected that the policy to reserve 30 percent space for residential purpose in any industrial project is not to create homes for the needy but a cunning ploy to fill up the homes of corrupt ministers and authorities involved in the project.
He advocated that the sustained development can only be brought after the current state government is toppled by the BJP-Shiv Sena coalition.