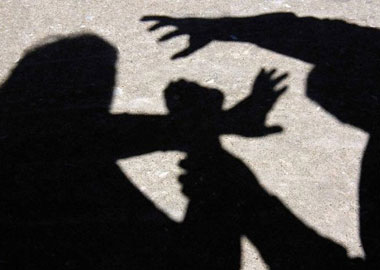 Nagpur:  A day after 16-year-old girl was abducted by a love-lorn youth to convince her for marrying him in Tehsil police station area, another 20-year-old girl was sexually harassed and threatened by a jilted lover after she refused to marry him.
The incident took place at Khapri bus stop under the jurisdiction of Sonegaon police station on Thursday morning.
The victim, who is currently pursuing training for nurse, was along with her three friends to take a bus to her college in Ajni.  While the girls were waiting for their bus, accused Sandeep Kamde, 19-year-old, pulled her and threatened her to marry him.
Police said Kamde molested her and even harassed her publicly. Seeing the misbehaviour, the victim as well her friends screamed alerting others who then stopped Kamde. He was immediately handed over to Sonegaon police station.
The victim told police that Kamde, a resident of Panjri, stays near to her house and has been stalking her from past many months. She said that he had proposed her for marriage but she refused and since then, he has been forcing her to marry him.