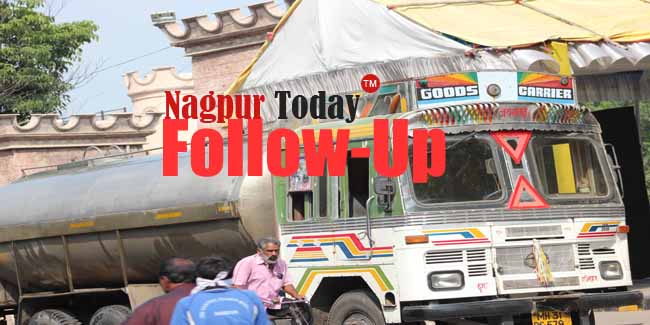 Nagpur News.
Unhappy over the shallow nature of inquiry he ordered into the alleged water goof up in the Krazy Castle premises, NMC Commissioner Shyam Wardhane has directed Water works head Azizur Rahman to get more details into the matter.
Nagpur Today has been tracking the developments in this regard since it broke the story about alleged tapping of trunk line passing through Krazy Castle premises and using the bulk quantity of water not only in the premises but also transporting it to Haldiram's sweet manufacturing factory on Bhandara road.
Following the report Wardhane had ordered inquiry into the matter. He had directed Rahman to look into the allegation. However, the slow pace of progress into the inquiry has raised eyebrows of the NMC chief.
Water works head then hurriedly conducted a surface check and came up with the report that Krazy Castle was using water from bore well in its premises and water from same source is being sent to its Bhandara road factory.
However, Wardhane was not willing to take this report and ordered an in depth probe into the matter.
Talking to Nagpur Today, Wardhane said, "Initial reports say that the origin point of Nag river is at Ambazari from where its passes through Krazy Castle premises. The bore well has been dug out into their premises and is reportedly serving their all purpose. However, I am not satisfied with the report and have asked Rahman to look into the details."
When asked if it is illegal to lift water from natural resource for commercial purpose, Wardhane said, "Even if it is illegal then it has to be looked into by NIT since it is their property."
On the other hand, Rahman claimed that the bore well has been overflowing on its own. "However I would personally move to their premises and check the water sources there on Tuesday as I was busy in general body meeting today," Rahman told Nagpur Today.
No NMC authorization on ground water use
When Nagpur Today pointed towards the water transportation from Krazy Castle to Haldiram's other commercial establishments, Rahman said that NMC has no authorization over the usage of underground water. This implies that any amount of underground water can be used for whatever commercial purpose without NMC's restriction.