Commissioner of Police Pathak conducts "Darbar" to resolve complaints of officials, other policemen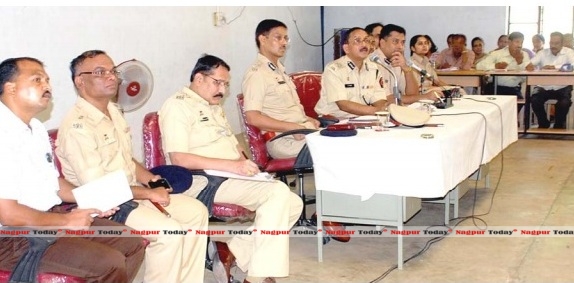 Nagpur.
Commissioner of Police K K Pathak on Saturday conducted "Darbar" for resolving complaints of police officials and other police personnel. Several policemen submitted their complaints in the "Darbar" that was held between 10 am and 12 noon at NIT Hall, Police Headquarters, Nagpur City Police. After going through the complaints, the Commissioner directed the concerned Heads of Departments to look into the complaints and find appropriate solutions to them.
The "Darbar" was attended among others by Joint Commissioner of Police Anup Kumar Singh, Additional Commissioner of Police Pande, DCPs Abhinash Kumar, Latkar, Nirmala Devi, Sunil Kolhe, Waghmare, and other officials and police personnel.