Nagpur News: Traffic outside the famous Traffic Park at Dharampeth is miserable. Kids coming out after getting practical lessons on traffic management at the much-touted Children's Traffic Park get a rude shock when they see the traffic chaos surrounding the park. They watch in utter disbelief as the traffic rules are flouted at every nook and corner outside the park, a learning that soon nullifies the impact of lessons taken inside the park.
Almost all sort of commercial activity is carried out both inside and outside the park in the name of traffic education. Ask any child about what he has learnt and he will tell you about the rides he has taken, the food he has enjoyed, the movie that he watched at the expensive 5D theatre, etc. but would draw a blank on rules of traffic.
Numerous shops selling everything in snacks and food and even cigarettes have sprung up outside the park and have occupied most part of the road adjoining the western side. This is causing a great traffic hazard to vehicles plying on the road. Cars and buses are seen moving at snail's pace while pedestrians have a tough time crossing the road.
To add to the traffic woes, a camel ride is at work. The camel, walking at a pace that he does, ironically leads a caravan of cars, buses and other vehicles. College students in groups occupy the remaining north-west part of the park who, in order to get noticed, indulge in all sort of attention-seeking activities like speed biking, etc.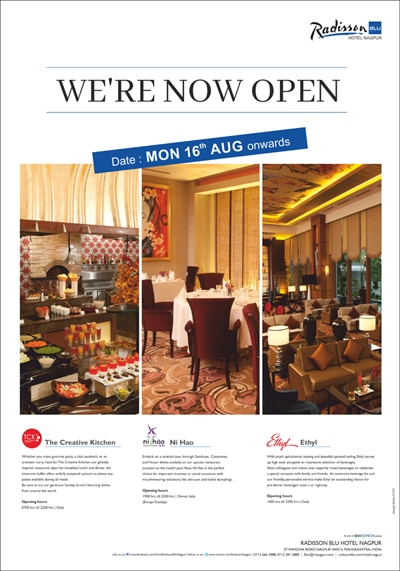 "There is no education of traffic in the park as the whole scene is commercialized. The project has not been given on BOT and only the NMC is running it with the taxpayers money, so why they are charging entry fees, games charges, etc. When we conceptualised this park, there was no commercial aspect to it as the very purpose of the traffic park is to inculcate traffic sense among the children, which is not being done here," said former Corporator of the area Kishor Jichkar.
"The then Corporator Devendra Fadnavis was bent on giving the development of the park on BOT basis but I cancelled it and ensured that the NMC develops it on its own," said Jichkar.
Jichkar has also mooted the idea of installing a statue of late Dr Shrikant Jichkar in front of the park. Though the Municipal Commissioner Shyam Wardhane has agreed to the proposal, he says that there is no money in the NMC's coffers 'for building statues' and hence the project is in limbo, said Jichkar.
When questioned about bottlenecks to traffic in front of the park, Police Inspector (Traffic) West Sankeshwari said that he was not aware of the situation as 'he was new to the job' though it's been almost a year and a half since he has taken over as PI Traffic (West).
… Rohinikant Matey