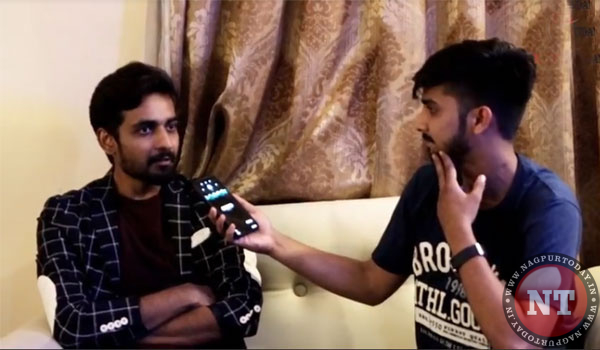 Abhisekh Walia, who had emerged winner in the Great Indian Laughter Challenge last year, recently visited Nagpur where NT caught him up for a heart to heart chat.
Stand-up comedian Walia, who is known for his 'Poker face' comedy does not like to laugh while delivering his jokes.
Of his future tryst with acting, he thinks that he would fit in a show like 'Vikram Betal' as he was recently offered role for the same.
On being asked if he had ever texted some naughty message to wrong number, he said he had never shared such a nasty message to anyone, not even to his girlfriend.
Walia minced no words when asked if has ever lied. "Well I do it everyday. We have to do it every day on stage as I recently said I have girlfriend and I make jokes on singles," he quipped.
Walia seems to a happy soul with what he is doing and he want it to continue forever even if he got his gender changed.
During the course of interaction Walia opened up about his open mic experiences while sharing his journey into comedy.
Catch him in action right here…