Nagpur Today.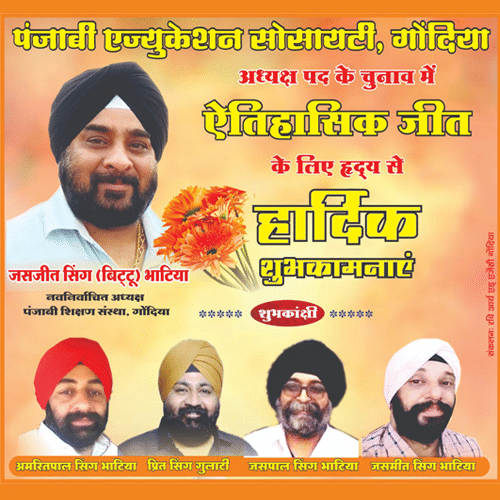 AIESEC, the world's largest youth run organization affiliated with the United Nations and in Consultative status with UNESCO, is coming up with a prestigious youth event in Nagpur. The event named as Coca Cola Youth Speak Forum 2017 is scheduled to be held on the 17th of September at Persistent Systems, IT Park here.
In order to give the event a vibrant kickstart, a pre-event party was recently held at Roast and Toast, Sadar. The party was one of the light-hearted occasion which was high on melodious music. The party's highlight was the live concert of Daryl the well known city artist.
While everyone at the do prepped up for Coca Cola Youth Speak Forum 2017, there was an apparent wave of excitement at the venue where in the members affirmed their part for the cause.
The agenda of the forum consists of 3 Keynote speakers who will be delivering sessions on the SDG that is most suitable in their fields of knowledge and contributions. The line up for the Forum consists of the following speakers.
Devendra Jhajharia
From losing his left hand at the age of 9 years to becoming the World Record Breaker and the World Record Holder at F44 and F46 Javelin throw at the Paralympics. He has seen it all.
Ms. Pragya Prasun
It was 12 days after a wedding that a stranger threw acid on her face. 9 Surgeries and 9 long years later, she stands strong with her Foundation working to provide Holistic development to Acid Attack survivors. She says and I quote. "I am not my face; I am what I make of myself".
Youth Speak Forum started with a goal to capture the opinions of the global youth voice and support decision makers with more inclusive data that encompasses traditional research of advanced economies and of emerging and developing economies that lacked broader youth insight and attention. On the other hand AIESEC has presence across 127+ Countries with a Membership and Alumni Base of over a million AIESECers. Some of our Alumni's consist of Kofi Annan, Former Secretary General of the United Nations, Bill Clinton, Former President of the United States, Justin Trudeau, the 23rd Prime Minister of Canada and many others.
The India Chapter of AIESEC is one of the Largest Global Contributors towards the agenda of Sustainable Development Goals. It has successfully spread its reach across 27+ Local Chapters and 500+ Universities with Delhi University and Delhi IIT being some of the most popular Chapters Globally and Nagpur being its youngest Local Chapter.
By Farhan Kazi
Pics By Vikrant Shimpi