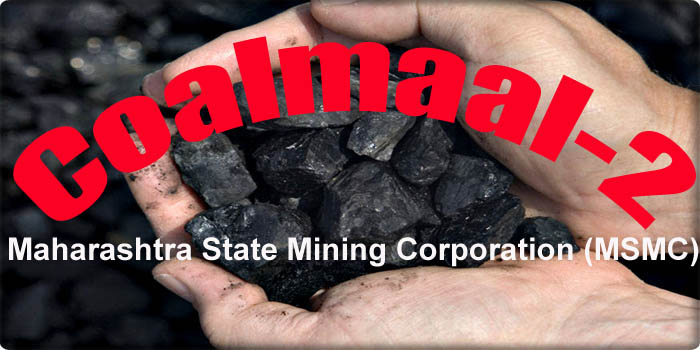 Nagpur News : More recently the Ministry of Coal has de-allocated the mines allotted to Chhattisgarh Mineral Development Corporation in joint venture with Nagpur based company SMS – an entity of businessman and BJP leader Ajay Sancheti, for failing to start mining within stipulated time frame, and also for misrepresentation of the facts.
Back home, the Maharashtra State Mining Corporation (MSMC) is making merry, causing a considerable loss of Rs 500 crores to the government's exchequer. The inter-ministerial group (IMG) and the coal ministry have chosen to turn a blind eye towards the activities of MSMC, raising doubt about its functioning. IMG and Ministry of Coal have once again fallen under suspicion for failing to meet out equal action to all. The latest move as in the case of Sancheti is being touted as 'party biased' as allegations of partial attitude against the two governing bodies started pouring in.
For single allocation to any private entity, it usually fetches around Rs 400-500 crores to the exchequer whereas MSMC let it off at Rs 100-150 crores to the private companies at Nagpur, causing a clear loss of Rs 300-400 on each site. Interestingly, not a single private entity has developed any site till this date. On the contrary, most of the private players have changed the uses of blocks. It left one to wonder if this could be possible without higher influence. For instance, in one such allocation MSMC has got one block for SSI units, but private players switched use for power sector. This means SSI will not be provided coal from this block.
Sources alleged that IMG and Coal Ministry have cancelled the coal block allotted to BJP leader Sancheti, who is known to be close to BJP National President Nitin Gadkari, but at the same time ignored action in similar cases in Congress ruled states.
Whereas the fact remained that Maharashtra State Mining Corporation have been allotted four coal blocks to support SSI units, MSMC too has not developed these coal blocks site and transferred the same to some local industrialist without any finances involved in the deal.  This benefited the industrialist with over hundreds of crores.  Officials have bluntly tweaked the rules while undergoing the transfer of coal blocks but still coal ministry could not initiate action.
Moreover, the private companies have also not paid to MSMC in accordance with memorandum of understanding (MoU), which added to the loss.  Except Tamil Nadu Electricity Board who has carried out little development in JV block in Raigarh in Chhattisgarh, no private company carried out any development.
The fact that Nagpur's famed industrialists have cheated MSMC and State Government, was also raised before Chief Minister Prithviraj chauhan and Industries Minister Narayan Rane. Both felt the need for State Government and IMG to consider the case with serious inputs.
Even after good time has been elapsed, IMG and coal ministry is groping in the dark regarding such blatant violation of rules in allocation of coal blocks.
On the other hand, no private company has started mining activity in their respective blocks and playing the blame game with MSMC. While private companies allege that MSMC has not accorded clearances in the absence of which it had not paid the amount. However, sources informed that private entities too have not bothered to start work timely.