More coal ayed to industries in Vidarbha through linkage reduction in e-auction quantity

Nagpur News
President of Nag Vidarbha Chamber of Commerce Dipen Agrawal met Minister of Coal Piyush Goel in Mumbai on June 22, 2014. He briefed the Minister on the problems faced by Industries of Vidarbha Region due to short supply of coal.
He said Chandrapur region is also affected by Environmental Moratorium imposed in the region by MoEF due to which Environmental Clearance for several projects is kept under pendency. The matter of lifting of Moratorium is in active consideration in the MoEF. However without consideration of the above Moratorium, MoC went ahead with Cancellation of Linkages and Even Encashment of Bank Guarantees for Genuine Units on account of failure to submit Environment Clearance. This is clearly an Inter-Ministerial matter and not in the hands of the Industry owner, who are being made to suffer for no fault of theirs.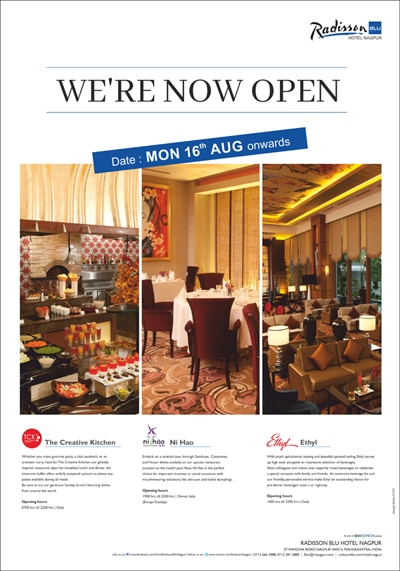 Similar is the case of Coal Mines, wherein Coal Mines of Industries in our region were cancelled due to failure to submit Environment Clearance in time, which is only due to temporary moratorium imposed by the MoEF, and not any specific failure of the Industry. The minister can understand that in these tough times for the Economy and Industry in particular, procuring huge quantities of High Cost coal through E-Auction or through Coal Traders is not a viable option. Thus, NVCC requested him to act on their plea mentioned below to help save Vidarbha region from the debacle of Industries.
Synopsis of problems
• Fuel supply agreements not being executed for genuine industries, granted assured linkages and thus being forced to purchase expensive coal from market/e-auction.
• Huge quantities of coal being sold in e-auction every month by Coal India, but only 25-50% of assured linkage quantity being released to genuine industry, citing reason of shortage of coal with Coal India.
• Coal blocks & linkages of genuine industries have been cancelled and bank guarantees encashed for delay in submitting environment clearance, which is being delayed by MOeF due to environment moratorium.
• Non industry based organizations are being allowed to participate in coal auctions, when genuine industries are struggling to get coal.
• Applications of other industries not having assured fuel supply agreement shall be processed on priority to enable them to survive in these tough times for industries.
NVCC's plea
1) Fuel Supply Agreements not yet signed for Assured Linkages may be executed for struggling Industries, at present buying their quota of coal from E-Auction at exorbitant prices.
2) 100% coal should be released to Industries having existing Coal Linkages and New Linkages be granted for genuine Industries not having assured Fuel Supply from Coal India.
3) MoC should take serious note of Linkages that have been cancelled and B.G's Encashed on account of Environment Clearance as it is not in the hands of Industries to get EC till moratorium is not relaxed by MoEF, Govt. of India.
4) Only surplus quantity left over with Coal India after supplying 100% Linkage Quantity to Industries should be sold through E-Auction Route. Non-Industry based organizations should not be allowed to participate in E-Auctions to avoid black marketing of Coal, and organizations using False company names to participate in Auctions should be permanently banned.
Dipen Agrawal further requested for early justice from the Minister in the present crisis situation being faced by trade & industry fraternity of Vidarbha.
After giving a patient hearing he agreed to look into and resolve all the issues raised by NVCC at the earliest. He further confirmed that Black Marketing is promoted through e-auction in coal and last year 58.3 million tons was put on e-auction and on agreeing to NVCC'S demand this year only 23 million tons would be put on e-auction and the balance 35 million tons would be made available for supply through linkages and 20 million tons out of 23 million tons would be reserved for consumers participation only in e-auction and if any industry found to be Black Marketing then strict action would be initiated against him.
President of NVCC Dipen Agrawal thanked him for his positive response on the issues raised by NVCC and welcomed the decision taken by Minister so swiftly in the matter of e-auction.
He further thanked BJP Maharashtra State President Devendra Fadnavis for arranging the meeting with Minister of Coal Piyush Goel at such a short notice. This was informed through a press release issued by Honorary Secretary of Chamber Hemant Gandhi.