Nagpur News : Coal India(COAL.NS) officers went on a three-day strike from Thursday to demand for a settlement of pay-related issues, in a move that could cut some of its 1.5 million tonnes-per-day output and tighten domestic supplies.
The state-owned company, the world's No. 1 coal miner that accounts for about 80 percent of India's output, frequently falls short of its output target due to employee strikes, delays in getting approvals to expand mines and other issues.
As a result, India is the world's third largest importer of coal despite sitting on the fifth-largest reserve.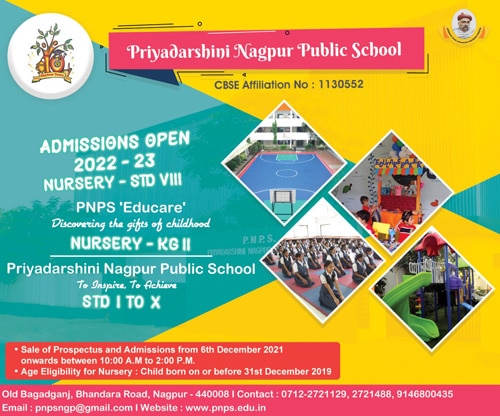 "Coal Mines officers' Association of India has served a strike notice … against non-finalization of performance related pay, new pension scheme and other demands," the company said in a statement to the Bombay Stock Exchange on Wednesday.
"Efforts are being made to reconcile the same."
Though Coal India's production peaks in March, not all of its output will be hit as only 19,000 of the total 349,000 employees are of officer rank, two company officials said.
"There will of course be some amount of dent but we do not expect it to be a total halt of mining across the company," said one of the officials, who declined to be named as he is not authorised to speak to media.
A Coal Ministry spokesman could not be immediately reached for a comment.
In the eleven months to February, Coal India produced 409.13 million tonnes, or 95 percent of its target for the period. A labour protest in December had cut off supply of about 200,000 tonnes per day for almost a week, mostly to power generators.
Chairman S Narsing Rao told media last month that the company expected to produce about 475 million tonnes in the fiscal year ending March 31 and raise it by 30 percent next year.
India's coal imports rose 21 percent to 152 million tonnes in 2013 calendar year, according to research firm OreTeam.
Coal India shares have shed more than 10 percent so far this year, extending last year's losses of 18 percent.
The three-day proposed strike by Coal India Ltd (CIL) executives from March 13 seems imminent as negotiations with the management failed on Tuesday.
"There is no concrete plan to pay our dues by the management. We will go on with the strike," Coal Mines Officers' Association of India president V P Singh said after meeting the CIL management.
There had been a meeting with the deputy labour commissioner Tuesday, the association said.
Only the government can prevent the strike by issuing permission for the pending benefits for officers, it said.
The strike will have an estimated impact in production and dispatches by 4 million tonne of coal at a time when the miner is facing a shortfall in excess of 17 million tonnes from its target for 2013-14.
"The production is peak in March. Each day, the production is 1.2 to 1.3 million tonnes and with the strike, it is likely to get badly affected," Singh said.
The strike has been called to press for performance-linked pay and new pension scheme implementation, which requires the Coal Ministry's approval, Singh said.
The average annual impact on Coal India is around Rs 200 crore for not implementing the wage pact of 2007 in totality, he said, adding the total impact on Coal India would be to the tune of Rs 800 crore annually.
The CIL chairman had said a few days ago that there might be production and dispatch shortfall of 10 million tonnes from the miner's annual targets of 482 million and 492 million tonnes, respectively set for the current financial year.
The strike may also affect the proposed board meeting on March 13 here, which is expected to clear the policy of PPP model for coal mining.
Meanwhile speaking on the effect of the strike on power supply, an NTPC official said: "The power stations like Badarpur (New Delhi), Unchahar (Uttar Pradesh), Simhadri (Andhra Pradesh), etc, which are "critically placed" as far as coal is concerned may have face problems though we have stock piles to last a few days."