Nagpur: The day BJP stormed to power in Maharashtra and Devendra Fadnavis took the reins as Chief Minister, the race to occupy plum posts in different boards and corporations gained steam, with dozens of "right hand men" and other close aides in the long line. Sources said that Sandeep Joshi, one of closest aides of the Chief Minister, has got activated to grab any plum post of 'bountiful benefits.' On the other hand, sources said, a long list of other BJP leaders, RSS functionaries and 'experts' is on the board to be sorted out. Sandeep Joshi, the one of the most trusted lieutenant of Fadnavis, is likely to steal the honour and could occupy the chair as MSEDCL Director. However, the Energy Minister Chandrashekhar Bawankule could prove a major hurdle in Joshi's 'dream chair.' Bawankule has been fed with a feeling that he himself would lose clout in the Ministry if Joshi gets the Director post. Alerted by this sense of feeling, the Energy Minister is avoiding appointments of Directors in MSEDCL, said the sources.
Even otherwise, Sandeep Joshi has been tasting the 'sweet fruits' being in the close proximity of Fadnavis for a longer time and without any hindrance, as well. Stints of Chairman of Standing Committee twice and now Chairman of Public Works Committee. Joshi has emerged a powerful link between builder right from Nagpur to Mumbai. If sources are to be believed the "hidden" contract of erecting mobile towers and laying cable duct in city on behalf of Reliance Jio is in the hands of Joshi and a top NMC official.
Sources further said that the CM had tried hard, albeit unsuccessfully, to give Joshi the ticket for Legislative Council (Vidhan Parishad) and rein of Ruling Party Leader in NMC.
The day Devendra Fadnavis was in saddle as Chief Minister, talks started making rounds that his "right hand man" Sandeep Joshi would be given a plum post of "bountiful benefits." Possibility was that Joshi would also shift to Mumbai and handle the "affairs." But for reasons known only to insiders, the Chief Minister sidelined not only Joshi but his PA or PS Pimplapure, Kumar and others as well.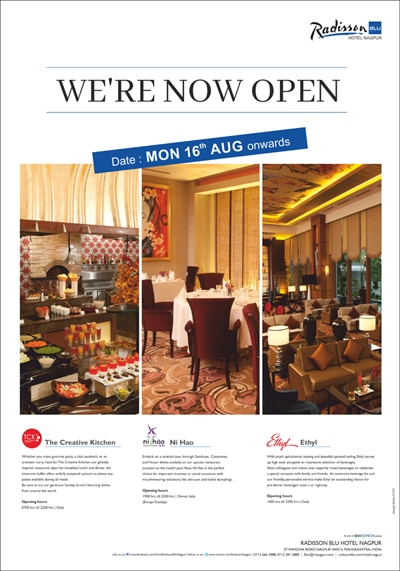 On the other hand, the other names in the long list of aspirants including Yoganand Kale, Raju Hadap, Dadarao Mangle, Raju Potdar, Sonba Musale, Girish Vyas, Dharmpal Meshram, Ranjit Safelkar, BJP supporter Sulekha Kumbhare, and other aspirants are leaving no stones unturned to get politically accommodated (plum posts). But the some influential leaders of RSS, BJP, and the CM, it seems, kept the aspirants in the sidelines and instead, thought and pushed name of Sandeep Joshi for the post of MSEDCL Director. In a way, the bosses pushed Energy Minister Chandrashekhar Bawankule to corners and in a state of dilemma, stated the sources.
Earlier, during the round of argument and deliberation, information was pouring in that in order to rein in his bitter opponent, the Chief Minister had, as pressure tactics, directed Bawankule to accommodate Sandeep Joshi as one of the Directors of MSEDCL. But an intense campaigning by Joshi rivals put the Energy Minister in dilemma. The line of dilemma was that if Joshi is appointed Director of MSEDCL, the existence of the Energy Minister as overall boss would be in peril and challenged as well. The Energy Minister will remain as only signatory authority. So think about it.
Sources said that Bawankule is receiving hundreds of SMS, ostensibly from Joshi rivals, advising him to desist himself from appointing Joshi as MSEDCL Director.
… Rajeev Ranjan Khushwaha