CM, Energy Minister offers 10 acre land near Koradi for Bhavan's
I will strive to improve quality of education, asserts CM
Nagpur: Chief Minister Devendra Fadnavis inaugurated the new school complex at Bhamti-Parsodi, Trimurti Nagar. Banwarilal Purohit, Trustee and Executive Member, Bharatiya Vidya Bhavan, International, and Chairman of Bhavan's Nagpur Kendra, presided over the function. Chandrashekhar Bawankule, Energy Minister and Guardian Minister of Nagpur district, and other dignitaries including Ajay Sancheti, Rajya Sabha MP and former MP Banwalilal Purohit who is president of Nagpur Chapter of Bhavan's, were present on the occasion.
The Bhartiya Vidya Bhavan (BVM) has sustained a tradition of imparting quality education and has thus earned a good reputation for it, said Chief Minister of Maharashtra Devendra Fadnavis in the city on February 13, 2015.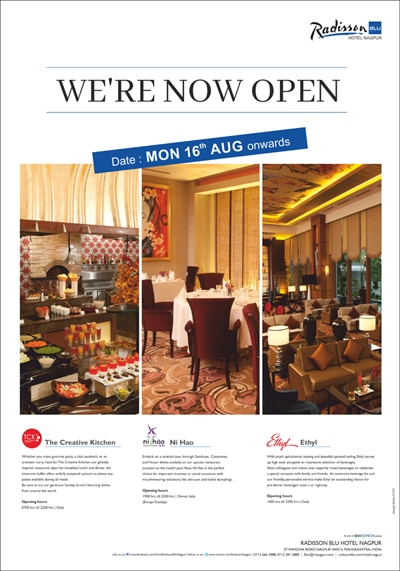 While stressing the need for quality education in the state, Devendra Fadnavis said that these days it was really a challenge for providing it saying we have (society) developed a number of educational institutions in the State but more attention is required for imparting the best of education to our pupils, said Fadnavis today while inaugurating the fourth city branch of Bhartiya Vidya Bhawan's Bhagwandas Purohit School in Trimurty Nagar in South-West city area which he represents.
Fadnavis claimed that Bhawan is a brand name in the field of education and was known for imparting the Indian culture and traditions to it pupils. It has produced meritorious students in the past who have in due course excelled in respective fields. He complimented the teachers' fraternity for being a leading light to the future generation. He complimented the Management for not compromising with the selection of merit in appointments of teaching staff and for maintaining a clean slate as far as financial transactions and donations are concerned.
Purohit in his speech asserted that a transparency in its dealings was on top priority for school. Fadnavis and Bawankule offered 10 acres of land to Bhawans for opening a new branch in Koradi in the vicinity of MSEB thermal power stations for the benefit near-by areas.
About BVM
Bharatiya Vidya Bhavan founded by Kulapati K M Munshi on November 7, 1938, has expanded into an educational, cultural, social empire with institutions spread all across India and abroad. Kulapati Munshi was a visionary poet, writer, administrator, and an institution-builder, who transformed Bhavan's into a powerful tool of shaping the future citizens of India. The institution, which is now 77-years-old, was founded with the twin purpose of imparting the best education to the younger generation and exposing them to a mixture of ancient and modern culture. It has become an international movement and torch-bearer in ingraining the values of character, ethics, and morals into the personality of students.
Our alliance is going strong: CM on BJP-Shiv Sena
After the inauguration, while answering to the queries of the media personnel, Chief Minister Devendra Fadnavis said that the BJP alliance with Shiv Sena is not a few days old but that of 25 strong years old. He added that they do not want to give much importance to what appears in the mouth-piece of Shiv Sena "Samna". While answering to another question, CM claimed that the untimely rains which occurred a few days ago did not cause much damage, yet investigations are on.