Industrialists to get electricity at concessional rates of Rs 4-4.30 per unit. Job opportunities to local youths. Training institutes to be set up for providing skilled manpower to industries. Problems of land acquisition, rehabilitation to be resolved immediately.
Nagpur.
Chief Minister Devendra Fadnavis on Monday declared that earliest completion of MIHAN (Multi-modal International Hub Airport at Nagpur) project being the topmost priority, no proposal in this regard will be kept pending for any technical or other reason. "It will be ensured that the MIHAN project related proposals will be approved immediately. Similarly, industrialists will be provided regular power supply," announced Fadnavis while reviewing progress of the ambitious project in a meeting held at his official residence "Ramgiri" in Nagpur on Monday. He also sought information from officials on difficulties in connection with MIHAN project and guided in resolving them on priority basis.
Those who attended the review meeting include MLA Chandrashekhar Bawankule, Additional Chief Secretary Dr P S Meena, Additional Chief Secretary (Energy) Ajay Mehta, Chief Secretary (Finance) and District Guardian Secretary Sudhir Shrivastav, MADC's Vice-President and Managing Director Tanaji Satre, Chief Minister's Secretary Pravin Darade, Divisional Commissioner Anoop Kumar, Municipal Commissioner Shyam Wardhane, District Collector Abhishek Krishna, MIHAN's Chief Secretary S V Chahande, Marketing General Manager S Sitarasu, Airport Director Anil Kumar, Avadesh Prasad and other concerned senior officials.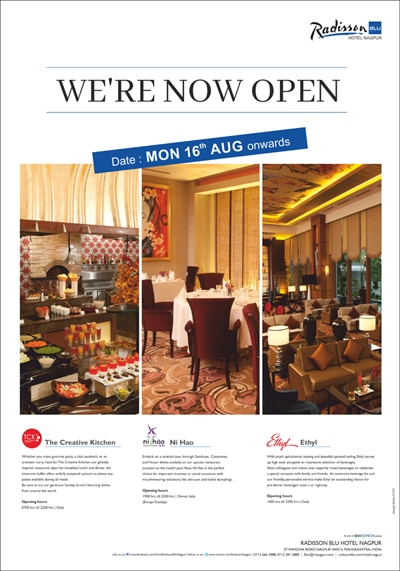 Suggesting speedy fixing of MIHAN project difficulties and clearing of administrative process, the Chief Minister said that the issue of electricity is crucial one and it will be made available regularly to the industrialists at the rate of Rs 4-4.30 per unit by negotiating a joint agreement between MSEDCL and MADC. "Since license of power generation is in the name of MADC, the agency should make it available to industrialists by purchasing electricity directly from MSEDCL," Fadnavis proposed. The Additional Chief Secretary (Energy) and MADC's Managing Director gave their approval the proposal.
The industrialists were deprived of power supply following cropping up of problems in electricity generation plant being run in MIHAN project. Considering the adverse effect it could have on investment front, the Chief Minister Fadnavis took special initiative on the issue and resolved the issue of electricity on priority basis. Till now, the industrialists were purchasing electricity from MSEDCL at higher rates. But since the MADC will be purchasing electricity directly from MSEDCL, the regular power supply to industrialists at concessional rates will be possible.
Further, land in 15 villages is being acquisitioned for MIHAN project. Similarly, the process of land acquisition for SEZ and Non-SEZ areas is being completed while land acquisition for international airport is in progress. The Chief Minister directed the officials to prepare proposals of transfer of lands immediately.
Further speaking on the issue of rehabilitation of project-affected people, Fadnavis asked the officials to ensure that no family is left out. Similarly, those people who want plots of land for rehabilitation purpose they should be given 100 sq mtr lands instead of 35 sq mtr as previously decided policy. Moreover, according to people's demand that they should be given up to Rs 2.50 lakh instead of Rs 1 lakh for construction of houses on that plot of lands, the Chief Minister asked to submit a proposal in his regard to Government through the MADC. Fadnavis also directed MADC to appoint special officials for direct discussion with industrialists in regard to solving problems of investments for immediate setting up of industries.
On the crucial issue of making job opportunities available to local youths in MIHAN project and creating skilled manpower in view of requirements of industries, the Chief Minister directed the officials to set up industrial training institutes. Similarly, for providing trained manpower to industries, Fadnavis asked for appointment of Nodal Officers.
At the outset, MADC's (Maharashtra Airport Development Company Ltd) Managing Director Tanaji Satre gave a presentation on progress of MIHAN project, rehabilitation and on the issue of electricity.