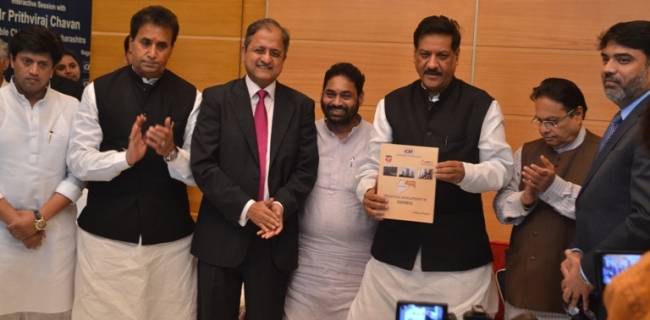 Nagpur News.
Maharashtra Chief Minister Prithviraj Chavan appeared uncomfortable on the question about separate Vidarbha state. The CM  evaded the issue by telling reporters that the Democratic front government's policy for development of Vidarbha. However he assured the reporters that "We will discuss the issue of separate Vidarbha state with colleagues." The CM also informed that the recommendation of Dandekar committee was implemented for development of Vidarbha and also Vidarbha Statutory Development Board (VSDB) was formed. Dr Kelkar committee report is expected to be submitted soon and the government will study the benefits of VSDB and the recommendation of Dandekar committee and Dr Kelkar committee.
He said this while answering to a query on the stand of Congress party over former BJP chief  Nitin Gadkari's demand. Former National President of BJP Gadkari had said that BJP and Congress should unite over the issue of formation of separate Vidarbha state.
He was addressing a press conference after presiding over a meeting with the office bearers of Confederation of Indian Industry (CII) at Hotel Radisson Blu, the CM published a book on Industrial development in Vidarbha made by CII. He informed media persons about the meeting. Chavan said that they discussed various issues of industrial development in Vidarbha. "The world economy, impact of global recession on economy of Maharashtra state and the specific problems faced by the people of Vidarbha were discussed in the meeting," he said. Informing about land acquisition for MIHAN project, Prithviraj Chavan said that the land acquisition is very critical process it would not be completed in a single day. "The process is in last phase, but it would take some more time," he added.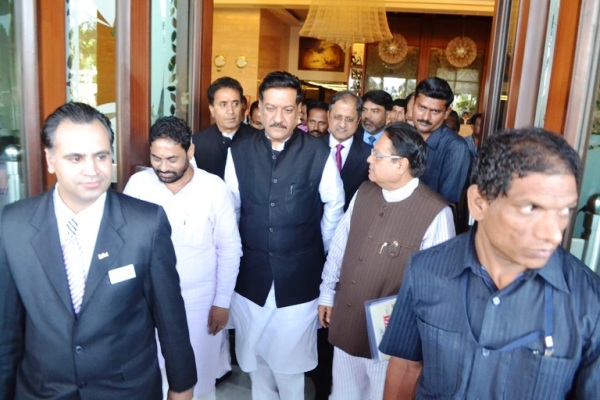 However he added that MIHAN, Butibori MIDC, National Infrastructure Manufacturing Zone (NIMZ), new railway lines will certainly turn the area as important industries zone." A parliamentary committee report have stated that industrial project worth Rs 1 lakh crore are in limbo due to file for sanction are pending at environment department, the CM said that the government have already made a presentation of basic issues and looking forward for green signal.
EGS Minister Dr Nitin Raut, Minister of Civic Supply Anil Deshmukh, Minister for Energy Rajendra Mulak, Member of Rajyasabha Vijay Darda and others were present in the press conference.
Earlier Chief Minister Prithviraj Chavan  had an interaction with the Confederation of Indian Industry (CII) organized at Radisson Blu Hotel in the city. He also released a book titled "The Vidarbha Report" which is an in-depth study on the challenges and opportunities in Vidarbha. Various issues were discussed by the industry in this open house like, Land acquisition, Power, Water and MIHAN among other topics. Chief Minister has assured the industry that he is very passionate about MIHAN and Vidarbha's industrial growth and all steps are being taken to address these issues.