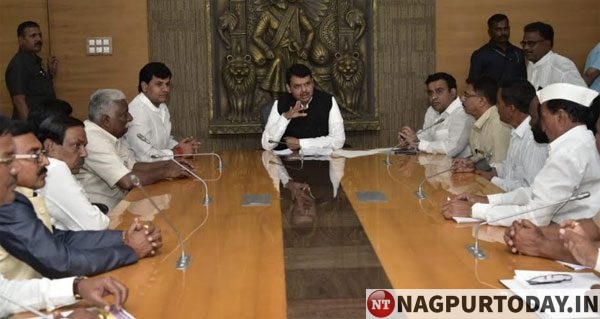 Nagpur: Chief Minister Devendra Fadnavis assured Police Patils that their demand of hike in honorarium and other demands will be considered positively before enforcement of Code of Conduct. The assurance came when a delegation of office-bearers of Police Patil Sanghatana led by BJP MLC Parinay Fuke met Fadnavis at Vidhan Bhavan recently.
The demands of Police Patils include hike in honorarium, retirement scheme along with assistance of Rs 2 lakh, ceasing of renewal done after every 10 years, employment to kin on compassionate grounds in the event of natural or accidental death of Police Patils, and other demands.
Apart from Fuke, the delegation comprised President of Police Patil Sanghatana Deepak Paliwal, Vice President Pintu Nimbalkar, Gaon Kamgar Police Patil Sanghatana President Pandharinath Patil, Bhikaji Patil, Parshuram Patil, Shramik Police Patil Sanghatana President Uge Patil and others.