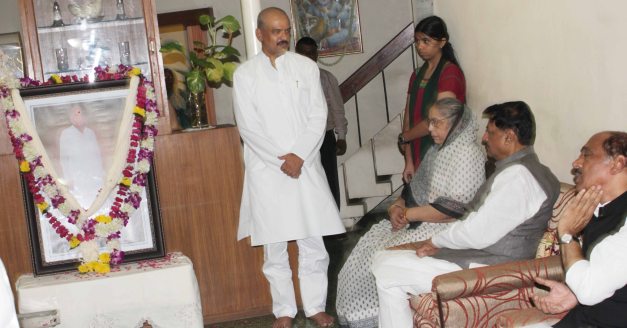 Nagpur News:
Maharashtra Chief Minister Prithviraj Chavan arrived in Nagpur at about 11 am on Friday (August 16) for touring Vidarbha. He was welcomed at Dr Babasaheb Ambedkar International Airport by Rajendra Mulak, Minister of State for Finance and Energy.
The Chief Minister, immediately after arriving in Nagpur, left for Chimur by a helicopter at 11.30 am. The CM performed bhoomipujan (Ground-breaking ceremony) of various developmental works in Chimur and paid tributes to Shaheed Smarak (Martyr's Memorial). He addressed a gathering of Congress workers at DEd College in Chimur at about 12.30 pm.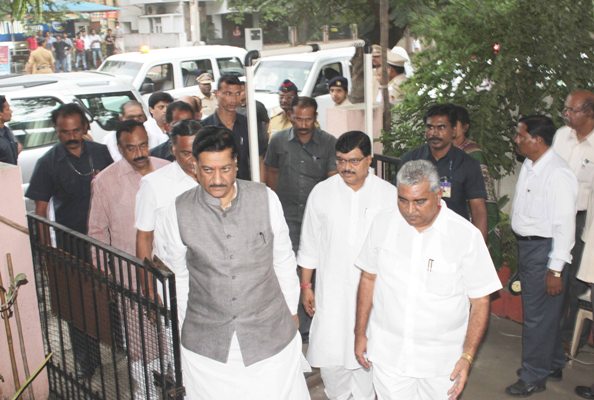 The Chief Minister returned to Nagpur at about 4 pm and went to the residence of MLA Sunil Kedar to pay his tributes to Sahakar Maharshi Babasaheb Kedar who passed away on August 2. The Chief Minister was accompanied by Ministers Nitin Raut, Rajendra Mulak, Maharashtra Pradesh Congress President Manikrao Thakre, Anees Ahmed and other leaders. Chavan then headed for his official bungalow "Ramgiri" where his time has been reserved.