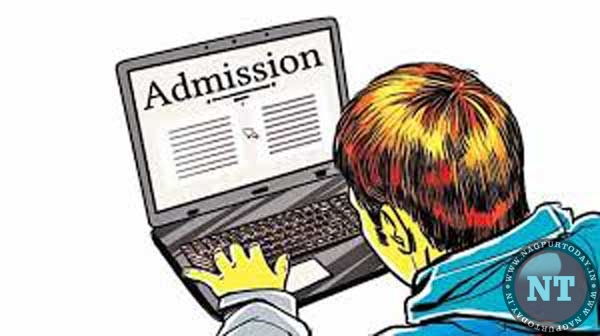 NAGPUR: The admission process for First-Year Junior Colleges (FYJC) has started with the online release of Part- 2 forms on the official website: education.maharashtra.gov.in. Students have been given various dates for filing respective forms according to the stream.
This year, FYJC online admission process is being conducted at six centres – Mumbai, Pune, Amravati, Nagpur, Nashik and Aurangabad. The non-State board private schools also have commenced the Class XI.
Established under the provisions of Maharashtra Act No. 41 of 1965, the Maharashtra State Board of Secondary and Higher Secondary Education conducts the HSSC and SSC Examinations in Maharashtra through its nine divisional boards located in Pune, Mumbai, Aurangabad, Nasik, Kolhapur, Amravati, Latur, Nagpur and Ratnagiri.
Following are the dates for the admission process:
· Filling options form (Part-2) for Bifocal subjects along with Arts, Commerce, Science and MCVC, quota admission will continue- June 13-18.
·Form filling of Part-1 and Part-2 for other Streams and quota admission- June 13-25
· First merit list for Bifocal subject- June 21.
· Online admission of first list of Bifocal course- June 21-22.
· Display of Vacant seats in Bifocal course for second round- June 23.
·Second round option forms for Bifocal- June 23-25.
· Admission process of Part 1 and 2 for all branches will be closed- June 25
· The second Merit List of Bifocal subjects- June 28
·Online admission for second merit list of Bifocal subject- June 28-29
· General merit list- June 29
·Corrections if any can be submitted to Deputy Director of Education- June 30- July 3
·The general merit list- July 5
· Admission for fist general merit list- July 6-9
·Details of Cut-off, vacant seats of first round on website- July 10
·Second general merit list- July 13
· Process of Part-1 with detail of Boards like CBSE. ICSE, State along with filling of Part-2 forms- July 18-19
·Third general merit list- July 23
·Admission process of third general merit list- July 24-25
·Vacant seats, cut off list of third merit list- July 26
·Part-1 and Part-2 process- July 26- 27
·Fourth merit list- July 29
·Admission process for fourth merit list- July 30-31
·College to conduct admission process for Bifocal courses at institute level- between August 1 and 4